EXCLUSIVE: Dutch outfit signs up for IFFR Tiger Award-winner's follow-up to Radio Dreams.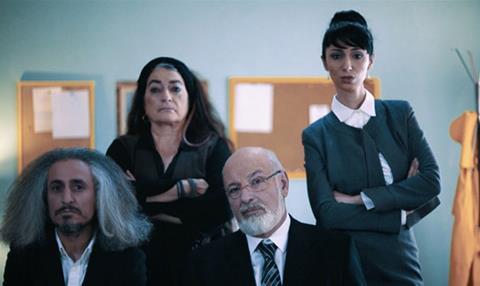 Prolific Dutch production outfit Topkapi is on board the latest feature from IFFR Tiger Award winner Babak Jalali.
Last month, the Iranian-born Jalali won the Tiger award for his film Radio Dreams. Now, he is working on Land, which is being sold by Bac Films.
Billed as a "modern western", the new film deals with alcoholism within a native-American community. It is produced by Asmara Films and is being put together as an Italian-French-Mexican-Dutch coproduction and will shoot in Mexico. Topkapi is the Dutch partner.
Topkapi was also a minority coproduction partner on Thomas Vinterberg's The Commune, screening in competition at Berlin. The company also co-produced All Of A Sudden, selected for Berlin Panorama Special. This is the third feature from Turkish director Asil Ozge. September Films is abroad as Dutch distributor. Memento is handling sales.
The company is also board Layla M, the new film from director Mijke de Jong, co-produced by Menuet.
The Dutch outfit looks to establish long-term relationships with international auteurs. It was Dutch partner on Belgian auteur Felix van Groeningen's Belgica. The company has also worked several times with Zentropa.