EXCLUSIVE: Nordic co-production readies spring shoot.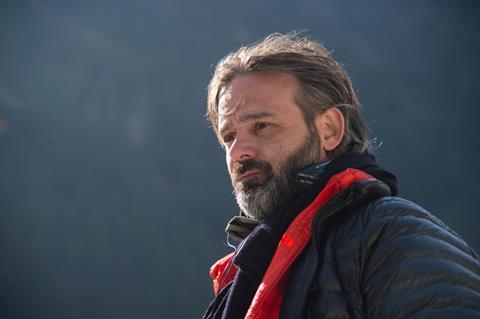 WestEnd Films has acquired worldwide rights to drugs thriller Mules, produced by Everest and Contraband director Baltasar Kormakur [pictured].
Commercials director Börkur Sigthorsson, who collaborated with Kormakur and Johansen on hit Icelandic TV series Trapped, will take the reins on the Icelandic, Danish and Swedish co-production, which is due to shoot in all three countries in the spring.
In Mules, two antagonistic brothers decide to smuggle drugs into their native Iceland using a young Polish girl as their mule. When everything goes off the rails, the brothers' fate spirals out of control in a life-or-death race against time.
Kormakur will produce the Icelandic-language thriller with fellow RVK Studios producer Agnes Johansen (Virgin Mountains).
Co-producers are Anni Faurbye Fernandez (The Girl With the Dragon Tattoo, Headhunters) and Stinna Lassen (The Team) for Good Company Films in Denmark and Mimmi Spång (Call Girl) and Rebecka Lefrenz (Call Girl) for Garage Film in Sweden.
The production is in talks with well-known Icelandic actors on the project.
Sigthorsson, known for buzzed-about shorts including Come To Harm, has worked on commercials for Nike, Honda and The Guardian.
The in-demand Koramkur wrote, produced and directed episodes of groundbreaking Icelandic crime-drama Trapped and is lining up a string of big-budget features, including Working Title epic Vikingr. He is currently shooting Icelandic-language thriller The Oath, which he will also star in.
WestEnd's EFM slate includes Berlin entry Shepherds And Butchers, starring Steve Coogan and Andrea Riseborough, Sergei Polunin documentary Dancer, Kieran Darcy-Smith's By Way Of Helena with Woody Harrelson and Liam Hemsworth and Una with Oscar-nominee Rooney Mara and Ben Mendelsohn.