Korean feature tops 10.5 million admissions.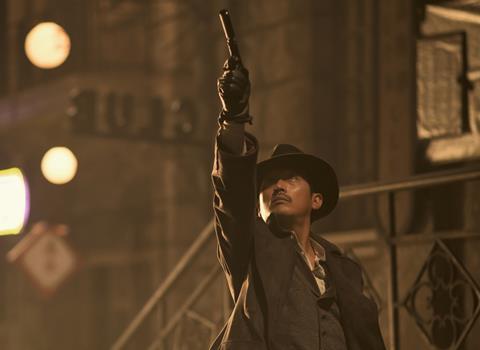 Choi Dong-hoon's Japanese colonial era resistance fighter film Assassination has topped 10.5 million admissions, beating Avengers: Age Of Ultron for this year's highest record at the South Korean box office to date.
Showbox/Mediaplex released Assassination on July 22.
Over Korea's Independence Day (Aug 15) weekend, the film clocked up 10,501,084 admissions according to the Korean Film Council (KOFIC) ticketing database.
Avengers: Age Of Ultron has a total of 10,494,499 admissions.
Assassination is Choi's second film to score more than 10 million admissions - the first being the ensemble heist film The Thieves.
Gianna Jun and Lee Jung-jae from that film also star in this new feature – she plays a resistance sniper tasked with assassinating colonial figures and he plays a double agent. Ha Jung-woo also features as a hitman with a murky past.
Despite much ado about low market share for local films this year, Assassination's success is also being followed by Ryoo Seung-wan's action thriller Veteran. Released Aug 5 by CJ E&M, the film has so far clocked up 6.64 million admissions.
Starring Hwang Jung-min as a cop fighting corruption, Veteran topped the weekend box office with 2.25 million admissions.
Assassination followed in second place with 989,740 and Mission: Impossible – Rogue Nation was in third place with 469,350 admissions.