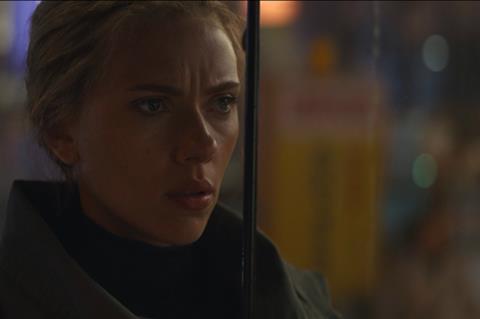 APRIL 29 UPDATE: Marvel Studios' Avengers: Endgame smashed the North American opening weekend record as it landed with a jolt on a confirmed $357.1m over three days through Buena Vista.
The tentpole trounced the previous instalment's year-long $257.7m opening weekend mark. Endgame opened on Friday on a record $157.5m for new single day and Friday marks (including record $60m Thursday previews), and followed that up with a record $109.3m Saturday, and a best-ever Sunday on $90.4m. Saturday was the first $100m day without previews.
The blockbuster also set a raft of speed records, taking one day to cross $100m and $150m, two to cross $200m and $250m, and three to cross $300m and $350m. Globally, Endgame grossed an all-time high opening weekend of $1.223bn.
Avengers: Endgame opened in 4,662 theatres – no film has opened so wide before – and helped box office reach $401.9m, and $389m for the top 12 reach in a 289.3% climbd over last weekend, and a gain of 30.3% on the corresponding session in 2018 when Avengers: Infinity War opened to what was then a new box office record.
Endgame grossed an estimated $26.5m on 412 North American IMAX screens – surpassing Infinity War's opening weekend by 14%. It is the second highest grossing North American IMAX opening weekend ever behind Star Wars: The Force Awakens.
Last weekend's short-lived champion The Curse Of La Llorona tumbled 69.5% and two places to number three in its second weekend, earning $8m for $41.8m through Warner Bros. Disney / Marvel Studios' Captain Marvel joined in the superhero adulation, climbing two slots to number two on $8.3m – a little under $340m behind its illustrious stablemate's opening weekend gross – for $413.8m. It currently ranks as the ninth highest superhero release at the North American box office.
In limited release, SPC unleashed Ralph Fiennes' The White Crow , the drama about celebrated Russian dancer Rudolf Nureyev's defection to the west, at number 28 on $78,782 for a $15,756 average in five theatres.
This week's wide releases are STX's animation UglyDolls; Screen Gems thriller The Intruder starring Meagan Good, Michael Ealy and Dennis Quaid; comedy Long Shot starring Seth Rogen and Charlize Theron via Lionsgate-Summit; and drama El Chicano through Briarcliff.
Confimred top 10 North America Apr 26-28 2019
Film (Dist) / Conf wkd gross / Conf total to date
1 (-) Avengers: Endgame (Buena Vista) Walt Disney Studios Motion Pictures International $357.1m –
2 (4) Captain Marvel (Buena Vista) Walt Disney Studios Motion Pictures International $8.3m $413.8m
3 (1) The Curse Of La Llorona (Warner Bros/New line) Warner Bros Pictures International $8m $41.8m
4 (3) Breakthrough (Fox) Fox International $6.8m $26.6m
5 (2) Shazam! (Warner Bros/New line) Warner Bros Pictures International $5.6m $131.2m
6 (6) Dumbo (Buena Vista) Walt Disney Studios Motion Pictures International $3.49m $107.3m
7 (5) Little (Universal) Universal Pictures International $3.47m $35.9m
8 (7) Pet Sematary (Paramount) Paramount Pictures International $1.3m $52.6m
9 (8) Us (Universal) Universal Pictures International $1.2m $172.9m
10 (12) Penguins (Buena Vista) Walt Disney Studios Motion Pictures International $1.1m $5.8m