Disney's live-action tentpole passed the $200m milestone in North America on Tuesday as the global tally surged to $428.5m.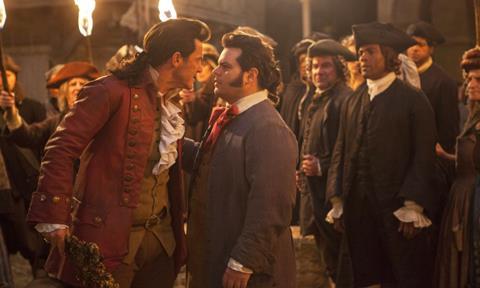 Beauty And The Beast added $17.9m in North America on Tuesday to stand at $206.2m.
The international running total climbed by $18.2m for $222.3m.
China leads the way on $53.7m, followed by the UK on $29.4m, Mexico on $16.6m, and Brazil and South Korea on $13.8m apiece.
Germany has delivered $11.1m, Italy $9.4m, Russia $7.6m, Philippines $7.4m, Spain $7.1m, Indonesia $4.5m, Hong Kong $3.9m, Taiwan $3.1m and Thailand $2.8m.
The family smash starring Emma Watson and Dan Stevens opened in France on Wednesday and debuts in Australia on Thursday.