Hollywood titles including Sully and Miss Peregrine's Home For Peculiar Children have been given China release dates, pushing the annual quota beyond the usual 34 titles.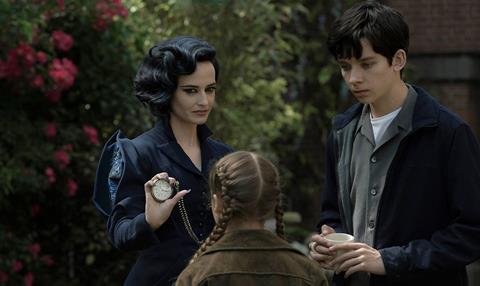 Several high-profile Hollywood films, including Sully and Miss Peregrine's Home For Peculiar Children (pictured) have been given release dates over the next two months in a rare move that pushes China's annual quota for revenue-sharing imports beyond the usual 34 titles.
Next month will see the release of Fox's Keeping Up With The Joneses on November 8, Paramount's Allied on November 23 and Disney animation Moana on November 25.
December, usually reserved for local tentpole films, will see the unusual release of two foreign live-action films: Fox's Miss Peregrine's Home For Peculiar Children on December 2 and Warner Bros' Sully on December 9.
The additional dates mean that November has become extremely crowded with at least six Hollywood releases. Previously dated titles include Disney's Doctor Strange on November 4, Sony's Billy Lynn's Long Halftime Walk on November 11 (only three days after the opening of Keeping Up With The Joneses) and Warner Bros' Fantastic Beasts And Where To Find Them (which will square off against Moana after it was rescheduled from Nov 18 to Nov 25).
The last-minute addition of Hollywood films is seen as evidence that the Chinese regulators are attempting to drum up box office receipts before the year ends. After a strong start over Chinese New Year in the first quarter, the box office has remained lacklustre with negative growth recorded in four months (April, May, July and September).
October is likely to be another negative month as ticket sales, as of October 27, plummeted approximately 21% from the same period last year, which brings the annual box office so far to around $6bn (RMB36.6bn).
Last year, the annual box office reached $7bn (RMB44bn), up 48% from the previous year. Despite the under-performance, this year's box office is still expected to exceed last year's, but will not enjoy the same staggering growth rate.
All foreign films are currently released on either a flat fee or revenue-sharing basis, the latter of which is more lucrative and preferred by the US studios. China last expanded its revenue-sharing import quota from 20 to 34 titles per year when a five-year agreement with the World Trade Organisation was signed in 2012.
The foreign films on release this year also include a couple of Indian titles (such as Baahubali: The Beginning and Shah Rukh Khan-starrer Fan, which opens on November 2) and Russian films, including Savva.
With the addition of the newly added titles, this year's revenue-sharing releases are estimated to hit 40, more than the usual 34.
Now that the WTO agreement is up for renewal in 2017, the quota system is expected to expand further, opening the door for more foreign films. The influx may help grow the overall box office, but will also intensify the competition for local films.
Hollywood films aside, a slew of highly anticipated local films are on deck almost every Friday, starting with Feng Xiaogang's I Am Not Madame Bovary, which recently won top awards at San Sebastian, on November 18, and Ringo Lam's latest action thriller Sky On Fire with Daniel Wu, on November 25.
December is even busier with Derek Yee's period martial arts drama Sword Master kicking off on December 2, followed by Zhang Yimou's China-US co-production The Great Wall on December 16.
Thriller The Wasted Times, headlined by Zhang Ziyi and Ge You, will open head-to-head on December 23 with Wong Kar Wai-produced See You Tomorrow, starring Tony Leung and Takeshi Kaneshiro, while Jackie Chan-starrer Railroad Tigers rolls out on December 30.