Screen Gems' horror hit held firm at number one on an estimated $15.7m as the three-day portion of Labor Day weekend gained 12% on last year's comparable end-of-summer session and rounded out a solid season.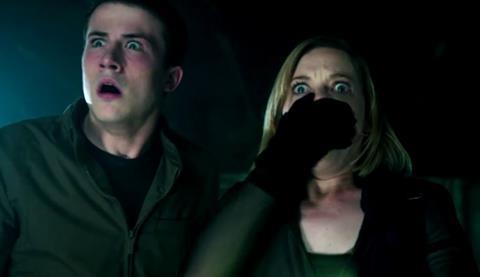 Four-day results will emerge on Monday, however latest figures indicate summer 2016 will end on an estimated $4.48bn, roughly on par with last year and 5% down on the record summer 2013.
That is no mean feat in an industry at the whim of inconsistent production cycles where tentpoles are increasingly released throughout the year. Summer remains a critical driver of studio success, however the frequent jeremiads that abound in box office reporting should be taken with a pinch of salt; there are plenty of opportunities throughout the year to improve the bottom line.
Warner Bros' Suicide Squad is on the cusp of $300m and ranks second on $297.4m after five weekends.
STX Entertainment's Bad Moms became the studio's first film past $100m. While the milestone does not always tell the full story, the stated $20m negative cost indicates a success and an important morale booster for the company and its investors given a largely lacklustre track record at the box office until now.
Dreamworks' Pete's Dragon held well in its fourth weekend and surged three places to number three on $6.5m for $64.2m, although the family release is far from delivering the performance expected of a $64m production cost.
Another Dreamworks film, Derek Cianfrance's awards hopeful and recent Venice Film Festival world premiere The Light Between Oceans, arrived at number six via Buena Vista on a muted $4.9m in 1,500 theatres.
No doubt the film will expand if word of mouth builds. Michael Fassbender and Alicia Vikander star in the period romance and reviews have been generally favourable.
CBS Films' Hell Or High Water climbed three places to number nine via Lionsgate on $4.5m for $14.7m after four sessions. The film reportedly cost $12m to make.
Pantelion's No Maches Frida debuted well at number 12 on $3.7m from 263 sites. Fox's sci-fi thriller Morgan starring Kata Mara and produced by Ridley Scott did not far so well and opened poorly at number 17 on $1.9m from 2,020 venues.
Overall box office for the top 12 combined for $74.8m, down 24.2% on last weekend.
This week's wide releases include Warner Bros' drama Sully starring Tom Hanks and directed by Clint Eastwood; Screen Gems' drama When The Bough Breaks starring Morris Chestnut and Regina Hall; Lionsgate-Summit's animation The Wild Life; and Relativity Media's horror The Disappointments Room.
Estimated top 10 North America September 2-4, 2016
Film (Dist) / Est wkd gross / Est total to date
1 (1) Don't Breathe (Screen Gems) $15.7m $51.1m
2 (2) Suicide Squad (Warner Bros) Warner Bros Pictures International $10m $297.4m
3 (6) Pete's Dragon (Buena Vista) Walt Disney Studios Motion Pictures International $6.471m $64.2m
4 (3) Kubo And The Two Strings (Focus Features) Universal Pictures International $6.467m $34.3m
5 (4) Sausage Party (Sony) Sony Pictures Releasing International $5.3m $88.4m
6 (-) The Light Between Oceans (Buena Vista) Walt Disney Studios Motion Pictures International / Mister Smith $4.9m –
7 (8) Bad Moms (STX Entertainment) STX International $4.74m $102.5m
8 (7) War Dogs (Warner Bros) Warner Bros Pictures International $4.71m $35.2m
9 (12) Hell Or High Water (Lionsgate) Lionsgate International $4.5m $14.7m
10 (5) Mechanic: Resurrection (Lionsgate-Summit) Lionsgate International $4.3m $14.4m