Warner Bros' tentpole has surged to an estimated $171.7m from international markets, executives said on Wednesday.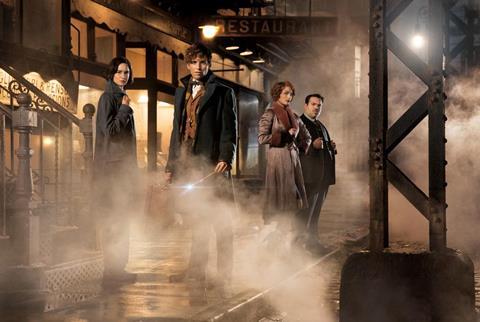 Fantastic Beasts And Where To Find Them added $12.5m on Monday and $12m on Tuesday as the tally combined with $90.5m for $261.2m international.
As the studio prepared to launch the Harry Potter spin-off in Japan on Wednesday and China on Friday, the film has raced to $23.1m in the UK.
South Korea had generated $16.3m by Wednesday, Australia $8.9m, Germany $11.7m, and Russia $11.6m.
France has delivered $11.4m to date, Brazil $7.7m, Italy $7.6m, Mexico $7.8m and Spain $4.8m.
Eddie Redmayne stars and David Yates directed the film and is lined up to helm the successive four episodes. He also directed the last four Harry Potter instalments.