Jump fuelled by Luc Besson's English-language sci-fi thriller Lucy starring Scarlett Johansson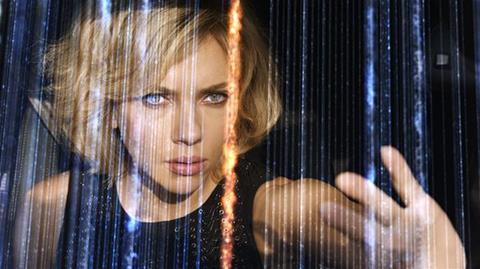 French productions drew 111 million spectators internationally in 2014, against 50.8 million in 2013, the country's cinema export body Unifrance revealed in its annual international box office report.
The 119% year-on-year hike was due in large part to Luc Besson's English-language sci-fi thriller Lucy, starring Scarlett Johansson, which generated 53.7 million entries internationally.
Besson figured twice in the top ten of global admissions for French films with his Normandy-set comedy The Family, starring Robert De Niro and Michelle Pfeiffer, coming sixth after it generated 1.9 admissions at the tail-end of its release campaign in early 2014. The film, which was released in 2013, drew 10.4 million spectators globally in total.
Total global receipts for French films came in at €640 million ($742m) in 2014, against €298.7 ($346m) in 2013.
The rebound follows a poor year for French productions in 2013 when global entries plummeted more than 60% to 50.8 million after a record year in 2012, which had been rocket charged by Taken 2, Intouchables and The Artist.
Within the 111 million figure, 91 million admissions stemmed from majority French productions.
Other titles to have performed well internationally included multicultural comedy Serial (Bad) Weddings, with 6.8 million foreign entries, half of them in Germany, and Beauty and the Beast, which generated 4.4 million admissions outside of France, proving particularly successful in Japan, Italy and Russia.
In total, 520 French films were released in cinemas abroad last year, 14 of which drew more than one million entries.
They included Olivier Dahan's biopic Grace of Monaco, which despite been panned by international critics was France's fourth most successful film export in 2014, generating just over three million admissions globally. It proved particularly successful in Asia, drawing 800,000 spectators in China and another 550,000 in Japan.
Other globally successful titles included feature-length animation Miniscule: Valley of the Lost Ants - which sold 2 million tickets abroad, 810,000 of them in China where it had a wide release - and comedies Superchondriac and Nicholas on Holiday, which drew 1.3 million entries, 620,000 of them in Poland.
Fashion biopic Yves Saint Laurent sold just over 1 million tickets, registering strong performances in Germany, Italy and Japan as well as North America.
Films that performed less well than expected included The Young and Prodigious T.S. Spivet and Jack and the Cuckoo Clock Heart.
One peculiarity of the 2014 results was that French-language productions accounted for only 28.5% of the global entries in 2014, against roughly 50% in the previous two years.
Three of the French productions in the top ten for global admissions - Lucy, The Family and Grace of Monaco - were English-language films.
"The number of admissions for French-language films abroad was nonetheless up by 26%," noted the study. "The alarming situation in the UK market should also be noted, where French releases are becoming increasingly rare and on ever-fewer copies."
Asia growing key territory status
China proved to an increasingly important territory for French films, delivering 17.3 million admissions in 2014, against 5.2 million in 2013, which in a sign of how fast China's market is growing was also considered a record year last year.
In country terms, it is now the second most important territory for French film after US and English speaking Canada, where there were 20 million spectators for French films. Germany ranked third, with 8.6 million spectators, followed by Russia with 6.9 million and Italy with 6.1 million.
For the second year running, Asia was the second most important regional export destination for French cinema, generating 28.3 million entries.
Western Europe remained the most important territory for French films, recording 33 million spectators in 2014. Central and Eastern Europe accounted for 12.1 million spectators, making the European Union the most important destination by far for French film.
There were 12.2 million admissions in South America, which took an 11% share in the market, and 1.4 million admissions in the Middle East, which accounted for 1.3% of the global entries.