Fox International top brass will be looking to set the box office alight as they unleash Maze Runner: The Scorch Trials in a further 47 markets day-and-date with North America this weekend.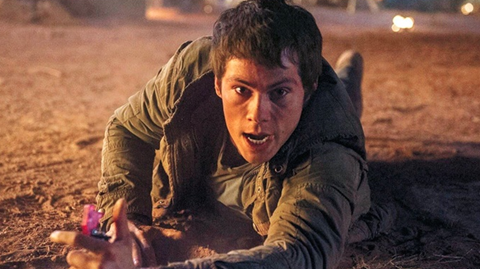 The YA sequel stands at $30.5m and ventures into Russia, South Korea, Brazil and Spain.
Hitman: Agent 47 on $53.2m arrives in Chile and Bangladesh. True Story opens in France and Paper Towns stands at $52.9m.
Mission: Impossible – Rogue Nation has reached $439.9m through Paramount Pictures International following last weekend's huge Chinese debut. Terminator: Genisys stands at $530.5m.
Universal and Illumination Entertainment's Minions has raced to $760.1m, while Ted 2 stands at $127.8m and The Visit $5.5m.
North American smash Straight Outta Compton has reached $26.6m via Universal Pictures International and there are launches this weekend in France, Belgium, Croatia and the Czech Republic.
Pixar's Inside Out has amassed $398.7m through Walt Disney Studios Motion Pictures International and debuts in Italy. Marvel Studios' Ant-Man on $219.7m opens this weekend in Japan.
Warner Bros Pictures International's The Man From U.N.C.L.E. stands at $53m and infiltrates France, while Vacation has grossed $41m.
The studio releases Black Mass in ten smaller Asian and Latin American markets this weekend.
Sony Pictures Releasing International executives report that Pixels has taken $129.2m and opens in China.
The D-Train pulls into the UK and Germany and Wolf Totem arrives in Chile.