In South Korea, CJ Entertainment's Ode To My Father has topped the country's landmark 10 million admissions, taking in $72m according to the Korean Film Council's ticketing database.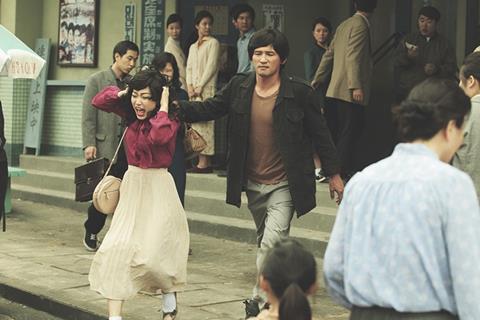 Directed by JK Youn, whose previous hit Haeundae (2009) also topped 10 million, Ode To My Father is now the 11th local film to do so.
In total, 14 foreign and local films have made it into the 10 million club, led by Roaring Currents (17.6m admissions), Avatar (13.6m admissions) and The Host (13m). The most recent include Interstellar (10.1m) and Frozen (10.2m).
The film is set for a European premiere at the Berlinale next month in the Panorama section. Head of the section Wieland Speck says the film "depicts the legacy of an unprecedented development in recent history with a grand cinematic power and its human dimensions: the rise of a troubled and divided nation, South Korea."
Starring Hwang Jung-min, from films such as New World and The Unjust, with Kim Yun-jin, best known from the US TV Series Lost, the film is dubbed a "generational epic" by CJ and has garnered some controversy in traditional and new media for its depiction of a generation's sacrifices for family and country.
The story follows a young boy in the chaos of the Korean War who is separated from his father and sister, settles in Busan with the rest of his family as refugees, and grows up to go to the coalmines of Germany and the Vietnam War.
Released Dec 17, Ode To My Father has stayed in the top spot ahead of local and US films such as The Con Artists and The Hobbit: The Battle Of The Five Armies.