Phoenix Productions is boosting foreign-language box office in the UK as Polish films deliver strong figures in the market.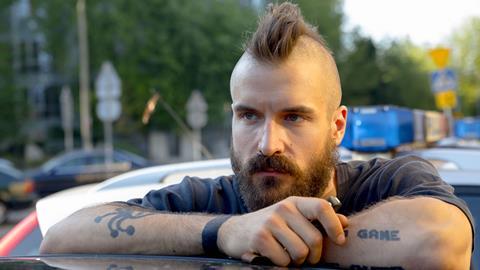 After a 2015 in which the foreign-language sector was lamentably weak at UK cinemas (excluding Bollywood films), this year is already looking stronger.
The pack is led by German crime thriller Victoria, which has grossed £490,000 to date, while Hungarian Oscar winner Son Of Saul is on the rails at £464,000.
Attracting far less attention, however, is Pitbull. New Orders (Pitbull. Nowe porzadki), an 18-rated Polish crime thriller that has yet to see the inside of a British arthouse cinema.
Exclusively targeting the large UK-resident Polish community, it appeared in April seemingly like a bolt from the blue, and has so far grossed £475,000.
But it was no freak event. From the same distributor has now arrived Polish romantic comedy Planet Single, which has grossed a solid £163,000 in 10 days.
The release of both these hits came about almost by accident from a US company. Chicago-based Phoenix Productions, promoting Polish theatre, music concerts and sports events for the large local Polish community, decided to diversify into film distribution, settling on Pitbull. New Orders as its first release.
"It's funny, it was all a coincidence," Phoenix's Joanna Michalec told Screen.
"We had Pitbull here in US cinemas, and saw on our Facebook page that there was interest to see the film in the UK and Ireland. We basically decided to give it a try. It looked like an untapped market."
Phoenix negotiated an exclusive contract with UK exhibitor Odeon, thereby achieving a more favourable revenue split – an important consideration for a business that at this stage is acquiring only theatrical rights, and has yet to explore either DVD or VOD.
Pitbull opened in 32 cinemas, expanding to 62 in its second week as increasing numbers of Polish communities across the UK demanded to see the film. Emboldened, Planet Single debuted in 57 venues.
Polish popularity
This is not the first time that this has happened.
In 2012, distributors Sara and Project London delivered solid successes with Polish Roulette (£240,000) and You Are God (£278,000), but the hits dried up and activity petered out.
Established UK distributor Metrodome successfully accessed this audience in 2014 with Bogowie (£225,000), a biopic of Polish heart surgeon Zbigniew Religa.
Planet Single
For Planet Single director Mitja Okorn, the release of his film in key English-speaking markets is a welcome outcome, especially after his previous Polish blockbuster – multi-storyline festive comedy Letters To Santa – failed to make it in 2011. (At that time, piracy concerns meant that his producers could not countenance letting a digital copy go to untested foreign partners.)
Okorn also had the satisfaction of seeing his new film fend off the challenge of Deadpool on Valentine's weekend, when Poland was the only one out of 61 markets where the Marvel superhero failed to claim the top spot.
Slovenia-born Okorn, a fluent English speaker with representation by Gersh in the US, is attached to two English-language features and clearly hopes to make the leap to an international career.
His no-nonsense approach may well chime with Hollywood studios: his producers having acquired the Planet Single screenplay by arthouse filmmaker Urszula Antoniak (Nothing Personal), he then collaborated with a team of six writers in Poland, the US and Canada, working successively on structure, scene breakdown, character development, dialogue and humour. (Antoniak receives a "story by" credit.)
"Usually when people see there are many writers, they go, 'They didn't know what they were doing,'" said Okorn.
"No, we did it more the TV series way. And when everybody liked it, we agreed on it."
Rounding out the process was a series of test screenings. "I'm a big believer in that," he added. "When one person says I don't like this, I don't like that, then it's OK, because you never can make everybody happy. When 10 people say a scene sucks, you have to change it.
"We made around 10 test screenings, until the questionnaires were all four out of five. By the end, we all knew we had a great thing on our hands."