CHINA BOX OFFICE: TV show spin-off Running Man topped the China box office in its first full week (February 2-8), grossing $24.49m, while The Hobbit: The Battle Of The Five Armies slipped to second place with $20.11m.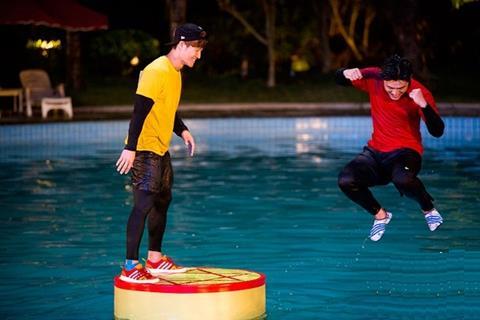 Starring Wang Baoqiang and Angelababy, Running Man pulled in 4.9 million admissions and has grossed $61.96m after ten days. The Hobbit finale drew 3 million admissions and has grossed $113.89 after 17 days.
Local animation Boonie Bears: Mystical Winter came in third with $14.6m in its first full week, for a cumulative total of $31.65m after ten days. It was followed by The Hunger Games: Mockingjay - Part 1, which grossed $9.87m from just one day of release on February 8.
Three local openers, all Chinese New Year comedies, failed to make a huge impact during the week. Eva Jin's Crazy New Year's Eve grossed $5.76m in its first three days, taking fifth position in the chart, while Li Xinman's One Night Stud came in sixth with $4.93m.
Local animation Pleasant Goat And Big Big Wolf – Amazing Pleasant Goat grossed $3.94m in its first full week, for seventh position and a cume of $8.18m. It was followed by the third local Chinese New Year opener – Herman Yau and Raymond Wong's An Inspector Calls, a comedy adaptation of the JB Priestley play, which took $3.92m over its opening three days.
Angelina Jolie's Unbroken came in ninth with $2.99m in its first full week for a cume of $5.4m. Rounding out the chart was Korea-China co-production Miss Granny, still hanging on to a top ten position with a weekly gross of $1.17m. The CJ Entertainment-backed hit has now grossed $59.01m, which makes it the ninth highest-grossing romantic comedy of all time in China.
The Chinese New Year onslaught starts on February 19 with major titles such as Dragon Blade, starring Jackie Chan, 3D fantasy adventure Zhong Kui: Snow Girl And The Dark Crystal, Jean-Jacques Annaud's Wolf Totem and Wong Jing's From Vegas To Macau 2.