Sony unloads the Denzel Washington action thriller in 57 territories day-and-date with North America this weekend and will give reigning champion The Maze Runner a run for its money.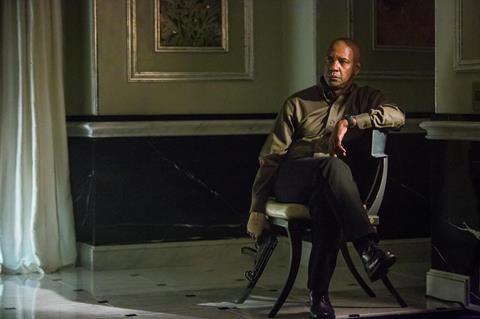 Highlights are expected from the UK, Mexico, Russia, Brazil, Holland, Hong Kong, Sweden and Portugal.
SPRI's 22 Jump Street on $133.9m arrives in Argentina, while Who Am I opens in Germany and Austria.
Fox International's The Maze Runner heads into its third weekend on a little over $63.7m. The YA adaptation arrives in a further 14 markets, among them Holland, South Africa and Holland.
Tom Hardy and James Gandolfini crime drama The Drop opens in Spain and Belgium while I Origins debuts in the UK, Germany and France.
Let's Be Cops on an early $25.9m arrives in Italy, while Class Corrections opens in Russia. Dawn Of The Planet Of The Apes stands at $483.6m and The Fault In Our Stars $177.9m.
The Expendables 3 has reached $152.3m through Nu Image licensees.
EuropaCorp's Lucy has crossed $200m through Universal Pictures International and more than $253m through Universal and EuripaCorp territories.
Paramount Pictures International's Hercules has reached $148.4m and Teenage Mutant Ninja Turtles $150.9m.
Warner Bros Pictures International's Into The Storm has amassed $102.3m, If I Stay $21.3m and Dolphin Tale 2 $3.6m with debuts in France and Mexico.
Walt Disney Studios Motion Pictures International's Guardians Of The Galaxy stands at $321.3m. The Hundred-Foot Journey has reached $14.4m, Planes: Fire & Rescue $80.8m and Million Dollar Arm $2.1m.