Disney's adaptation showcases decent stamina, while Haywire KO's the rest of the new releases.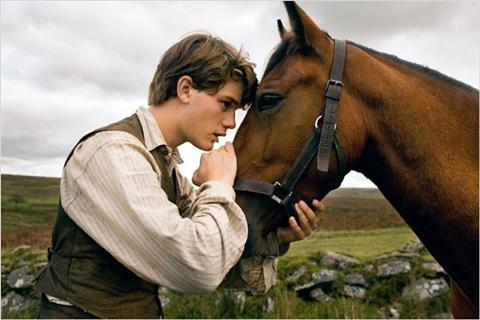 Off the back of an impressive debut week, Steven Spielberg's War Horse reigned supreme at the top of the UK box office for a second consecutive week. Disney's adaptation of Michael Morpurgo's novel fell just 19% on its way to a further $5.0m (£3.2m) to stand at $15.0m (£9.6m) overall and with week-on-week location expansions planned until half term, it's got Tintin's current haul of $25.2m (£16.2m) in its sights.
Thanks to two-day previews of $520,717 (£334,302), Steven Soderbergh's latest Haywire was this week's highest new entry in second. Paramount's action-thriller, starring MMA fighter Gina Carano in her first major film role, took $1.9m (£1.2m) from its 379 locations for a solid average of $4,922 (£3,161).
Entertainment's Underworld: Awakening showed there is still bite left in the franchise as it grossed $1.7m (£1.1m) from significantly fewer locations than Haywire with a stronger average of $5,843 (£3,752) as a result. In fact, the latest instalment in the vampires vs. werewolves series would have been second were it not for Haywire's previews.
Warner Bros.' sequel Sherlock Holmes: A Game Of Shadows and Pathe's biopic The Iron Lady rounded off the top five with the former now just $2.1m (£1.4m) off overtaking the original's final tally of $40.5m (£26.0m).
Debuting just outside the top five, Fox's comedy The Sitter took a respectable $1.4m (£910,382) - stronger than Goon's $1.1m (£728,286) opening two weeks ago - and could hold steady this week if it manages to hold onto the majority of its locations (currently 355) with a lack of direct competition out.
Despite falling a place to eighth, Golden Globe winner The Artist continued to impress, increasing its week-on-week performance by 12% after a boost of locations to 141 for an impressive $5.0m (£3.2m) after four weeks.
Perhaps as a result of predominantly being aimed at a similar audience, Warner Bros.' J. Edgar, StudioCanal's W.E. and Lionsgate's Coriolanus all debuted outside the top ten. Clint Eastwood's J. Edgar Hoover biopic was the best of a weak bunch, taking $643,529 (£413,210) to chart 12th, while Madonna's W.E. couldn't overcome its bad reviews as it managed a meek $284,868 (£182,914) at a below-par average of $1,656 (£1,063) in 14th. Ralph Fiennes' directorial debut Coriolanus performed only a touch better with a $2,179 (£1,399) average from its 121 locations as it failed to make the top 15, landing in 16th.
They'll all be hoping for stronger holds than The Darkest Hour which dropped a massive 77% in its second week, the worst holdover performance in the top 15. The alien invasion sci-fi has broken the $1.6m (£1m) mark, but is unlikely to do much more.
This week sees three saturation releases as Fox's The Descendants, Entertainment's The Grey and eOne Film's A Monster In Paris all making their UK box office bow. Universal's Intruders and Paramount's Sundance Grand Jury prize winner Like Crazy both receive wide releases.