South Korea's 20th Busan International Film Festival (BIFF) has announced iconic Taiwanese actress and filmmaker Sylvia Chang will lead this year's New Currents jury.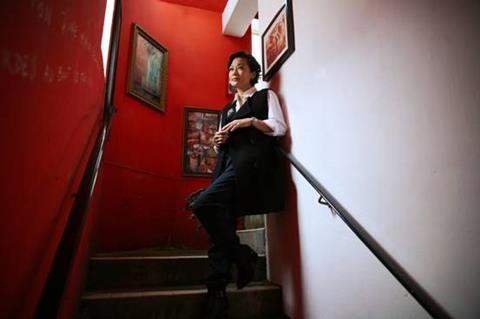 The Golden Bear-nominated 20 30 40, which Chang directed and acted in, screened in Busan's A Window on Asian Cinema section in 2004.
She has also helped discover and produce for new directing talents who previously included Ann Hui and Edward Yang.
Joining her on the jury: Indian director Anurag Kashyap, whose critically-acclaimed innovative works include Black Friday, Dev.D and Gangs of Wasseypur I & II; German actress Nastassja Kinski, whose films include Roman Polanski's Tess and Wim Wenders' Paris, Texas; Korean director Kim Tae-yong, whose films include Memento Mori, Family Ties and Late Autumn; and Village Voice chief film critic Stephanie Zacharek.
The jury will award $30,000 each to two films in the competition for new Asian directors.
BIFF will run Oct 1-10 with the Asian Film Market running Oct 3-6 this year.
Asian Cinema 100
The fest also announced last week that it will be "celebrating Asian cinema legacy" with a Special Program in Focus called Asian Cinema 100.
BIFF and the Busan Cinema Center are collaborating on this project to list up a "Top 100" list of Asian films and update it every five years.
This year they have polled 73 film professionals ranging from critics to fest programmers to directors, including Jonathan Rosenbaum, Mohsen Makhmalbaf, Bong Joon-ho, and Apichatpong Weerasethakul.
The fest will screen this year's top 10 and publish an accompanying book of information and reviews. With two ties, they are a total of 11 films.
1. Tokyo Story (1953) Yasujiro Ozu (Japan)
2. Rashomon (1950) Akira Kurosawa Akira (Japan)
3. In The Mood For Love (2000) Wong Kar Wai (Hong Kong)
4. The Apu Trilogy (1955) Satyajit Ray (India)
5. A City Of Sadness (1989) Hou Hsiao-Hsien (Taiwan)
6. Seven Samurai (1954) Akira Kurosawa (Japan)
7. A Brighter Summer Day (1991) Edward Yang (Taiwan)
8. Spring In A Small Town (1948) Fei Mu (China)
8. Still Life (2006) Jia Zhangke (China)
10. The Housemaid (1960) Kim Ki-young (Korea)
10. Close-Up (1990) Abbas Kiarostami (Iran)