BIFF co-founder and honorary director Kim Dong-ho has been appointed as president of the international jury for this year's Asia Pacific Screen Awards (APSA).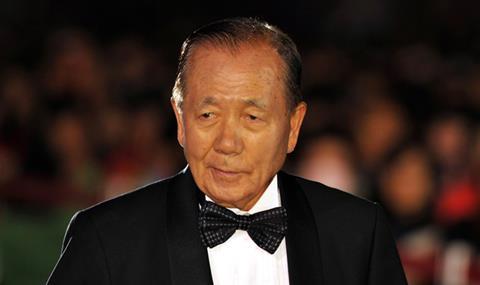 Kim will be joined on the jury by award-winning Bangladeshi filmmaker Mostofa Sarwar Farooki; director/writer/curator and Beijing Film Academy Professor, Zhang Xianmin; Malaysian writer-director U-Wei Bin Hajisaari; Russian writer-director Alexei Popogrebsky; and Iranian actress Negar Javaherian.
Attending a joint APSA, UNESCO, MPA reception in Busan, Kim announced the nominations for the APSA UNESCO Award, presented annually for outstanding contribution to the promotion and preservation of cultural diversity through the medium of film.
In previous years, all APSA-nominated films were eligible for the award, while this year a shortlist of five films has been nominated.
The five nominated films are:
Miaoyan Zhang for A Corner Of Heaven (China, France) – produced by Miaoyan Zhang, Guillaume de Seille.


Ella Manzheeva for The Gulls (Russia) – produced by Elena Glikman, Yaroslav Zhivov.


Senem Tüzen for Motherland (Turkey, Greece) – produced by Olena Yershova, Adam Isenberg, Senem Tüzen, Nikos Moutselos.


Hany Abu-Assad for The Idol (Palestine, Qatar, UAE, UK, Netherlands) – produced by Ali Jaafar, Amira Diab, Fadi Ismail, Baher Agbariya, Hanneke Niens, Hans de Wolf, Pim Hermeling, Maya Sanbar, Sawsan Asfari, Mohammed Hefzy.


Stephen Page for Spear (Australia) – produced by John Harvey.
"It is with great pleasure that I announce the first nominees for the very important and unique accolade, the APSA UNESCO Award," said Kim. "The Asia Pacific is rich with cultural diversity and I am proud to contribute to APSA's celebration of cultural heritage through cinema."
The winner of the 2014 APSA UNESCO award – Shawkat Amin Korki's Memories On Stone – was recently screened for an international audience at the world headquarters of UNESCO in Paris. Similar screenings will be held for this year's winner.
The 9th APSA ceremony will be held in Brisbane on November 26.