EXCLUSIVE: Former Doctor Who star Tennant to play renowned psychiatrist R.D. Laing, the 'Acid-Marxist'.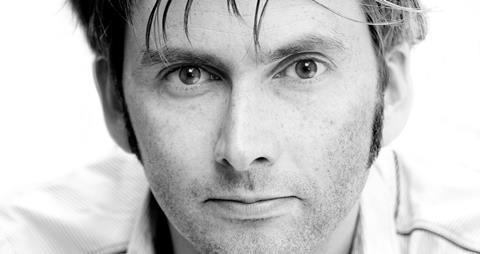 Doctor Who and Broadchurch star David Tennant and Mad Men's Elisabeth Moss are to star in a biopic of renowned Scottish psychiatrist R.D.Laing.
Metanoia, a UK/Germany co-production will chart the story of Laing and his unique community at Kingsley Hall, East London, during the 1960's.
London-based Gizmo Films produces in collaboration with MMC studios in Germany (Only Lovers Left Alive, Rush) and Bad Penny Productions, the production company led by Phin Glynn (The Unbeatables). Peter Dunphy is among executive producers.
It marks the fourth feature for Gizmo Films writer and director, Robert Mullan, who is also the author of three books about Laing.
Shooting will take place in the first quarter of 2016 at MMC's studios in Cologne and on location in London.
Tennant, who is currently in production on the Marvel and Netflix collaboration of Jessica Jones during his hiatus from Broadchurch, said: "I have long been fascinated by the life and work of RD Laing.
"This is a wonderful opportunity to celebrate and discover this important man and I am honoured and thrilled to be involved in telling this story.
"Robert Mullan's passion for the subject is inspiring and the presence of the brilliant Elisabeth Moss makes this something I cannot wait to start work on."
In the 1960's and 70's R.D. Laing's books regularly topped the student best-seller lists in the US, he shared the same stage as bands like the Grateful Dead and was never far away from controversy. The psychiatric establishment regularly tried to close his community at Kingsley Hall, seeing his occasional therapeutic use of LSD and his belief in metanoia (self-healing) as irresponsible and unscientific.
Writer-director Mullan told Screen: "In the late 1960s, and throughout the 1970s, R.D. Laing was seen as the 'high priest of anti-psychiatry' and the so-called 'Acid Marxist' - lauded by his supporters for his daring and experimental work with disturbed people.
"In truth, Laing simply tried harder than other psychiatrists to sympathetically understand the cracked minds of the people who came to see him. He gave them time and tried to see the world from their point of view. His books sold all over the world and his reputation was global".
Mad Men and Top of the Lake star Moss was recently nominated for a Tony Award for her Broadway run in the revival of Wendy Wasserstein's Pulitzer Prize and Tony Award winning play The Heidi Chronicles.
The production is in Cannes talking to potential financiers.