IM Global has signed a deal to fully finance and handle worldwide sales on Clive Davis: The Soundtrack Of Our Lives.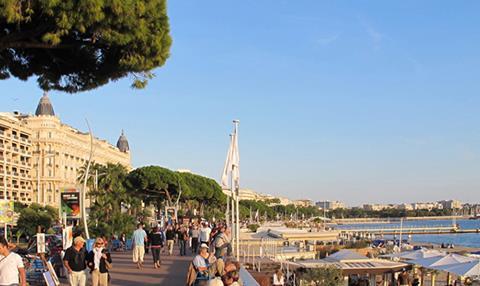 The documentary chronicles the life and creative influence of Davis, regarded as one of the most important music industry figures of all time.
IM Global founder and CEO Stuart Ford and IM Global Music president David Schulhof announced the development on Thursday. WME Global represents US rights.
Chris Perkel, whose credits include Pearl Jam 20, will direct Clive Davis: The Soundtrack Of Our Lives based on Davis' 2013 autobiography, The Soundtrack Of My Life.
Scott Free Productions' Michael Bernstein produces, with Ridley Scott and Mary Lisio serving as executive producers alongside Ford and Schulhof.
Davis grew up in working class Brooklyn in the early 20th and after losing both parents while a teenager went on to secure full academic scholarships to NYU and Harvard Law School.
He became president of Columbia Records at 35, where he discovered Janis Joplin, among others.
He played an important role in the careers of artists like Bruce Springsteen, Whitney Houston, Aerosmith, Simon & Garfunkel, Patti Smith, Alicia Keys, Jennifer Hudson, Rod Stewart, Sean "Puffy" Combs, The Kinks, The Grateful Dead and The Eurythmics.
WME Global and Craig Emanuel of Loeb & Loeb represented Davis on the deal. Schulhof and general counsel Deborah Zipser negotiated on behalf of IM Global.