Details have emerged of the new regional film fund being set up in the province of Limburg in the Netherlands.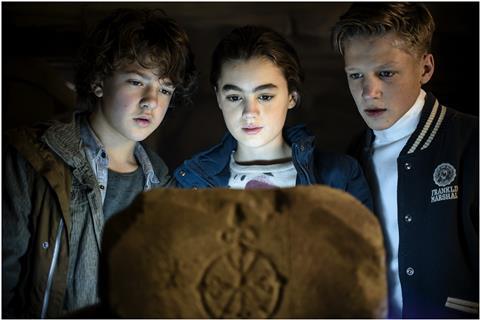 Two projects have already been supported by the new Limburg Fund, which is currently still at pilot stage.
Code M directed by Dennis Bots (Secrets of War, Cool Kids Don't Cry) is the first film to have been supported by the Fund.
The feature, also known as The Sword Of D'Artagnan, will be launched for pre-sales in Cannes by Sola Media. It is produced by Harro van Staverden of Bijker Film.
The second project supported by the Limburg Fund is Playboy Priest, produced by by Reinier Selen at Rinkel Film.
Investment levels from the new fund are capped currently at €200,000 - a relatively modest amount - but it is anticipated that amounts may rise when the Fund is launched officially.
Support from the new fund can be combined with money producers access through the recently launched Netherlands Film Production Incentive.
Another new development is that Limburg has appointed its own film commissioner, Guido Franken of Cinesud. His office will assist producers with locations, crew and facilities.
Code M is a family movie inspired by a little known piece of Dutch history. When her grandfather has a car accident, 11-year-old Isabel takes over his search for the sword that has been promised to her ancestor centuries ago by the world famous musketeer D'Artagnan, who died in Maastricht.
The premiere of Code M in the Netherlands will be attended by Aymeri De Montisquiou, a direct relative of D'Artagnan, who was a real historical figure as well as being the hero of the Alexandre Dumas novels.