EXCLUSIVE: The Los Angeles-based company has picked up sales rights to The Boat Builder starring Christopher Lloyd and Warrior Road.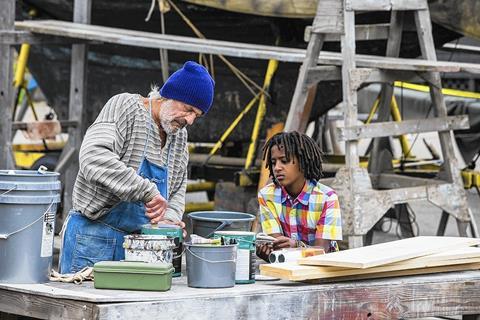 The Boat Builder centres on a reclusive man who reluctantly agrees to help a bullied orphan so long as the youngster helps him complete his boat.
Arnold Grossman wrote and directed the film, which shot in Pacifica, California, and is produced by Richard J. Bosner, whose credits include Fruitvale Station.
Warrior Road stars Lorenzo James Henrie, David Henrie and Kristopher Higgins in a coming-of-age story inspired by writer-director Brad Jayne's life experiences.
The story follows a youngster who over the course of a 24-hour period that begins with a store robbery goes from being a timid boy to a spiritual warrior and finally a man.
Doug Coupe and Roberta Marie Munroe produced and Denis J. Gallagher served as executive producer.
The agreement for Warrior Road was negotiated by Charliewood Pictures' consultant Randy Greenberg of The Greenberg Group and Will Lewis of Lewis Law Group.