Nick Meyer and Marc Schaberg have added another prestige title to their Cannes slate, boarding international rights to the Phillip Noyce thriller to star Jack Huston and Emilia Clarke.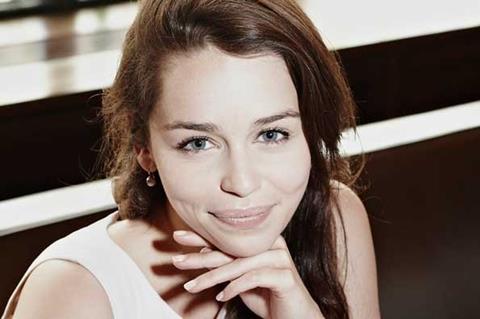 Chris Gerolmo adapted Above Suspicion from the book of the same name by New York Times columnist Joe Sharkey about an FBI agent who embarks on a disastrous affair with an Appalachian mountain town informant.
Huston will star later this year in Ben-Hur, while Clarke is one of the leads in the TV smash Game Of Thrones.
Colleen Camp of Colleen Camp Productions produces with Dubai-based businessman Mohamed Airafi and Tim Degraye, who are also financing the project. Angela Amato-Velez and Amy Adelson also produce.
The project is being fast-tracked and principal photography is scheduled to begin on May 23.
Jay Cohen at The Gersh Agency will represent US rights to the film.
Sierra / Affinity's Cannes sales slate includes the Andrew Niccol sci-fi Anon, to star Clive Owen and Amanda Seyfried.