The upcoming Jake Gyllenhaal boxing drama was accepted into Cannes however the Weinsteins decided not to proceed because the star had already committed to his jury role.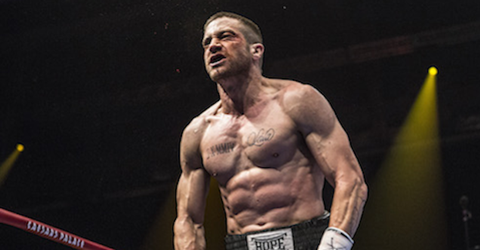 Harvey Weinstein relayed the information to a crowd of journalists and buyers on Thursday in what has become an annual sizzle reel presentation.
The mogul dropped the first awards season hint when he praised Gyllenhaal's performance and said Southpaw would be "revenge" after the actor missed out on a nomination for Nightcrawler.
Gyllenhaal took to the stage at the Salon Croisette in Majestic Barriere to talk about his role as a boxer who tries to claw back his life after tragic events.
"Antoine [Fuqua] gave me everything of his and I tried to give him everything of mine and the result is Southpaw and Harvey made it happen." The film opens in the US on July 24.
Weinstein also said the company had picked up UK, Australia and New Zealand rights on The Little Prince, the animated film he will distribute in the US on July 29. Wild Bunch holds the rest of international.
Sienna Miller, who appears opposite Bradley Cooper in the chef drama Adam Jones, and Tulip Fever star Alicia Vikander also appeared on stage briefly to talk up their films.
Earlier Weinstein said The Hateful Eight was his eighth film with Quentin Tarantino. "My marriage with Tarantino is the best I've ever had," he said, adding: "Don't tell Georgina [Chapman, Weinstein's wife]."
Attendees watched promos from the above films as well as Carol, Macbeth, No Escape (formerly The Coup), The Little Prince, Tulip Fever and Lion.