Alex Walton arrives on the Croisette with his new company Bloom and will kick off sales on the prestige drama Sea Of Trees from Gus van Sant to star Oscar winner Matthew McConaughey.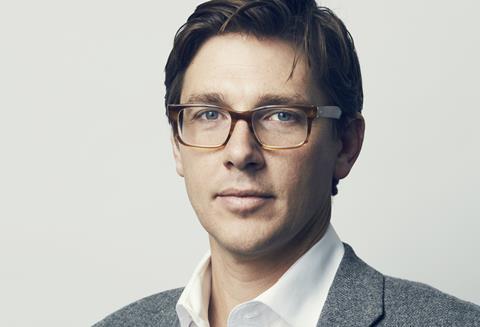 Backed by Waypoint Entertainment head and producer-financier and Garmin heir Ken Kao, Walton has taken his Exclusive Media sales team with him and will continue to sell and service all outstanding titles from the Exclusive Media slate.
What is understood to be an amicable arrangement with Dasym, the chief owner of Walton's former employer, nonetheless foreshadows what would appear to be a winding down of US operations at the embattled company.
Walton said he was seeking to build a diverse stable at Bloom, ranging from commercial, talent-driven wide-release titles to specialty films from proven filmmakers. Unearthing fresh voices is also a priority.
Sea Of Trees is based on a screenplay by Chris Sparling and will star McConaughey as Arthur, a widower who travels to the eponymous Japanese forest famed for being the perfect place to die. When he meets a Japanese man who is also lost, the encounter sparks within Arthur a desire to live.
Ken Watanabe has been linked with a role but Walton, who described the project as "the most amazing cocktail of emotion", would only say talks were ongoing with additional cast. It is understood McConaughey and van Sant might make an appearance for buyers later this week. CAA and WME represent US rights.
"Ken and I have similar tastes and ambitions," said Walton. "I am delighted to have found a partner who is committed to creating a new voice in the film community.
"We will have the resources to be flexible financially and look to build partnerships with our network of international distributors and producers."
"Alex's proven track record and our shared sensibility make him the ideal partner to launch Bloom," said Kao, who is in post on Terrence Malick's Knight Of Cups and the untitled film starring Michael Fassbender and Cate Blanchett and serves as executive producer on the upcoming Silence.
"Sea Of Trees represents the kind of content we strive to create – an elegant artistic script, an internationally renowned auteur, a movie star at the top of his game, and entertainment value that can appeal to audiences around the world."
The Bloom sales slate inherited from Exclusive Media includes John Carney's Begin Again starring Keira Knightley and Mark Ruffalo; Liam Neeson starrer A Walk Among The Tombstones; Dark Places with Charlize Theron; and The Woman In Black: Angel Of Death.