EXCLUSIVE: Vincenzo Natali will direct Toronto-based Copperheart Entertainment's adaptation of the novella In The Tall Grass.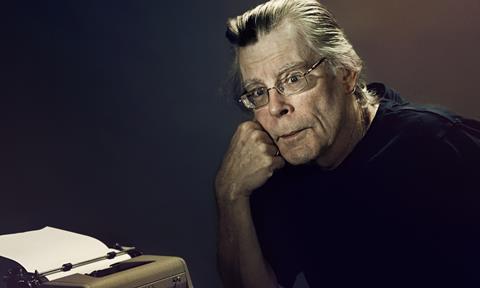 Altitude Film Sales managing director Mike Runagall and his team will kick off pre-sales next week on the story of a young man and his pregnant sister on a road trip who end up fighting for their lives in a field after they respond to a boy's cries for help.
Natali adapted the screenplay from the novella by Stephen King and Joe Hill, which first appeared as a story in Esquire. Paradigm represents US rights to the project.
Steve Hoban of Copperheart, which is producing in association with Mosaic Media, serves as producer and Gloria Fan is executive producer. Principal photography is scheduled for September in the Toronto area.
"Who would think that grass could be frightening," said Natali, whose director credits include Splice, Cube and TV's Hannibal. "Trust Stephen King and Joe Hill to find a way.
"They have transformed an otherwise innocuous Kansas field into a stage for some of the most disturbing horror fiction I have ever read."
Referring to the protagonists' ill-fated rescue attempt, Natali said: "When they go to assist the boy, they discover that strange forces are at work.

"Space is warped so that one minute they are together and the next they are miles apart. The field is an ineffable maze from which there is no escape. Before long they have lost their bearings and each other. But they are not alone…"
Altitude's sales slate includes Colm McCarthey's sci-fi She Who Brings Gifts starring Paddy Considine, Gemma Arterton and Glenn Close.
Sean Ellis will direct the Reinhard Heydrich assassination thriller Anthropoid starring Jamie Dornan and Cillian Murphy.
There are market screenings for Cosima Spender's recent Tribeca horse race documentary Palio, Owen Harris' dark comedy Kill Your Friends starring Nicholas Hoult, Sundance 2014 horror The Hallow and spy thriller Spooks: The Greater Good with Kit Harington, Jennifer Ehle and series regular Peter Firth.