EXCLUSIVE: Blumhouse, Ivanhoe and Phantom Films are teaming on a slate of three local-language films.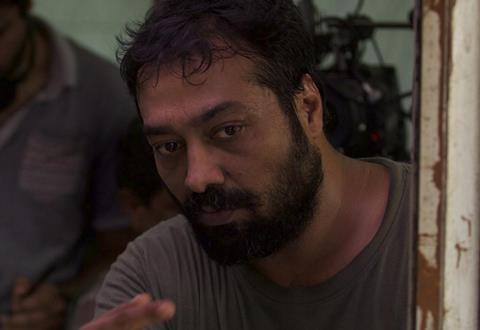 Blumhouse Productions, Ivanhoe Pictures and India's Phantom Films have unveiled the first three films in their local-language genre partnership, including Anurag Kashyap's next directorial project.
The first film, Ghoul, will be directed by Patrick Graham and star Radhika Apte. The story revolves around a prisoner who arrives at a remote military interrogation centre and turns the tables on his interrogators, exposing their most shameful secrets.
The second film, Giddy, marks Kashyap's horror genre debut and his next directing project following Raman Raghav 2.0, which premiered in Directors' Fortnight yesterday [May 16].
The third film, Ludo, will be directed by Q (Gandu, Tasher Desh) and is a Hindi-language remake of his Bengali film of the same name.
Ivanhoe will finance the films, Phantom will produce and Blumhouse will help oversee the creative, bringing its expertise in creating horror franchises such as Paranormal Activity. CAA brokered the partnership.
Ivanhoe has a co-financing pact with Fox International Pictures (FIP) for local-language films, including Na Hong Jin's The Wailing, which premiered Out of Competition in Cannes.
The company also has a co-financing deal with Blumhouse and Korea's Showbox to make six Korean genre movies and is financing and co-producing an adaptation of Kevin Kwan's Crazy Rich Asians, with Nina Jacobson producing and Jon Chu directing.