The full line-up of world premiere Special Screenings at the 69th Cannes Film Festival with details on each title including sales contacts.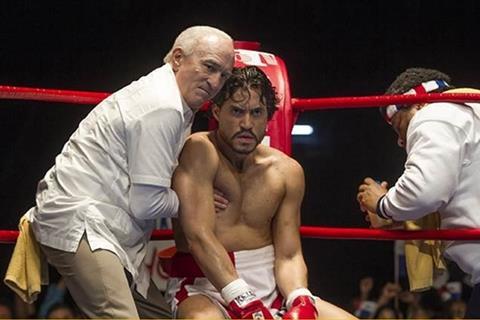 Le Cancre (Fr)
Dir Paul Vecchiali
Now 85 years old, writer, director and sometime critic Vecchiali has been working on the margins of the French film scene since the early 1960s. Co-written with regular collaborator, novelist and critic Noël Simsolo, Vecchiali's latest film features an eminent cast including Mathieu Amalric and Edith Scob. Vecchiali himself plays a man obsessed with the memory of his lost love (Catherine Deneuve). The film is produced by France's Shellac Sud with Vecchiali's Dialectik.
Contact The Open Reel open@theopenreel.com
Chouf (Fr-Tun)
Dir Karim Dridi
The eighth feature from French director Dridi is a Marseille-set revenge thriller about drug cartels. It is the director's third time in Cannes following 2000's music documentary Cuba Feliz and 1995 drama Bye-Bye, with the latter winning a Youth Award for best French film. Production duo Rachid Bouchareb and Jean Bréhat are also producers on Bruno Dumont's Slack Bay, which plays in Competition. The titular 'Chouf' means 'look' in Arabic, and is the name given to the cartels' watchmen.
Contact Doc & Film International sales@docandfilm.com
Exil (Camb-Fr)
Dir Rithy Panh
Esteemed Cambodian film-maker Panh returns to Cannes with a film for the first time since winning the Un Certain Regard award for his documentary The Missing Picture in 2013. Intended as a counterpart to that film, Exil recounts the director's childhood against the backdrop of the atrocities committed by the Khmer Rouge regime. Panh's war drama One Evening After The War screened in Un Certain Regard in 1998 and his refugee drama Rice People was selected for Competition in 1994.
Contact Films Distribution info@filmsdistribution.com
Fool Moon (Fr)
Dir Grégoire Leprince-Ringuet
French actor Leprince-Ringuet makes his feature debut as a director, following two short films, with this comedy drama. The director stars as a man who has been through an emotional break-up with his girlfriend. Fool Moon (La Foret De Quinconces) is produced by Paulo Branco's Paris-based Alfama Films.
Contact Alfama Films alfamafilms@orange.fr
Hands Of Stone (Pan-US)
Dir Jonathan Jakubowicz
Raging Bull star Robert De Niro is back in the ring for the true story of Panamanian boxer Roberto Duran, played by Edgar Ramirez. De Niro, who was president of the Cannes jury in 2011 and starred in Palme d'Or winners Taxi Driver and The Mission, plays manager and coach Ray Arcel. Venezuela's Jakubowicz, who made 2005 crime drama Secuestro Express, directs.
Contact The Weinstein Company international@weinsteinco.com
Hissein Habré, A Chadian Tragedy (Chad)
Dir Mahamat-Saleh Haroun
Paris-based Chadian film-maker Haroun is a Cannes regular: his last two features, A Screaming Man (2010) and Grigris (2013), both screened in Competition. His latest is a documentary about the 23-year fight by victims of the brutal secret police of former Chadian dictator Hissein Habré. They want to bring to justice the man once described by Human Rights Watch as "Africa's Pinochet". Habré has been on trial in Senegal and awaits a verdict, due this month.
Contact Doc & Film International sales@docandfilm.com
Last Days Of Louis XIV (Fr)
Dir Albert Serra
Cult actor Jean-Pierre Léaud, forever known as young Antoine from The 400 Blows, plays the eponymous Sun King in this story of the monarch's final bedridden days. Catalan director Serra was in Directors' Fortnight in 2007 with his debut feature Honour Of The Knights and returned in the same strand the following year with Birdsong. Story Of My Death won the Golden Leopard at Locarno in 2013. Serra co-wrote the script, based on the memoirs of Saint Simon, with producer Thierry Lounas. The cast includes Patrick d'Assumcao, who has featured in Cannes titles Stranger By The Lake and My Golden Days.
Contact Capricci Films international@capricci.fr
The Last Resort (It-Gre-Fr)
Dirs Thanos Anastopoulos, Davide Del Degan
This Italian-Greek-French documentary tells the story of Europe's last gender-divided beach lido, La Lanterna, in the Italian port town of Trieste. Greek auteur Anastopoulos (Correction, The Daughter) and his Italian co-director Del Degan (making his feature debut) spent a year at La Lanterna documenting what they describe as "a tragicomedy of human nature".
Contact Arizona Productions guillaume@arizonafilms.net
Wrong Elements (Fr-Bel-Ger)
Dir Jonathan Littell
Franco-US writer Littell makes his directorial feature debut with this documentary set in the impenetrable jungles of the Congo and Central African Republic, where heavily armed soldiers hunt down the remnants of Joseph Kony's rebel group LRA.
Contact Le Pacte contact@le-pacte.com
CANNES CLASSICS
A Journey Through French Cinema (Fr)
Dir Bertrand Tavernier
Tavernier says this love letter to Gallic film-making was inspired by Martin Scorsese's Personal Journey Through American Movies and My Voyage To Italy. The documentary includes personal anecdotes by the revered French director about his fellow directors, as well as his insights into the political and historical context of selected French films. Tavernier has described A Journey as an expression of "gratitude to all the film-makers, writers, actors and musicians that have appeared suddenly in my life". The film is a co-production between Little Bear, Gaumont and Pathé.
Contact Gaumont cgaget@gaumont.fr