Cate Blanchett's performance in Todd Haynes' lesbian drama will be tough to beat.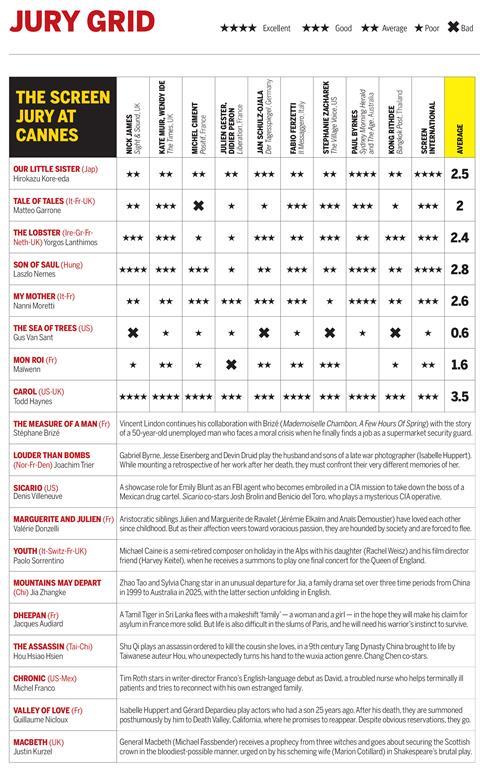 After a 12-year low was recorded for Gus Van Sant's The Sea of Trees, balance has been restored on Screen's Cannes Film Festival Competition Jury Grid with the highest mark so far.
Todd Haynes' Carol, starring Cate Blanchett and Rooney Mara, won adulation from our jury of critics with three and four-star marks, giving an average of 3.5 (out of a possible 4).
This edges it ahead of previous frontrunner and fellow Palme d'Or contender, Lazlo Nemes' Holocaust drama, Son of Saul, which scored a strong 2.8.
Maiwenn's Mon Roi fared less well with 1.6 – among the scores a single dreaded 'X'.
Click here for Screen's Cannes Competition blog.
Screen's jury chart will be updated daily