With only one more film to screen at Cannes 68 – Macbeth – the Screen International team of jurors are tied for their lead film.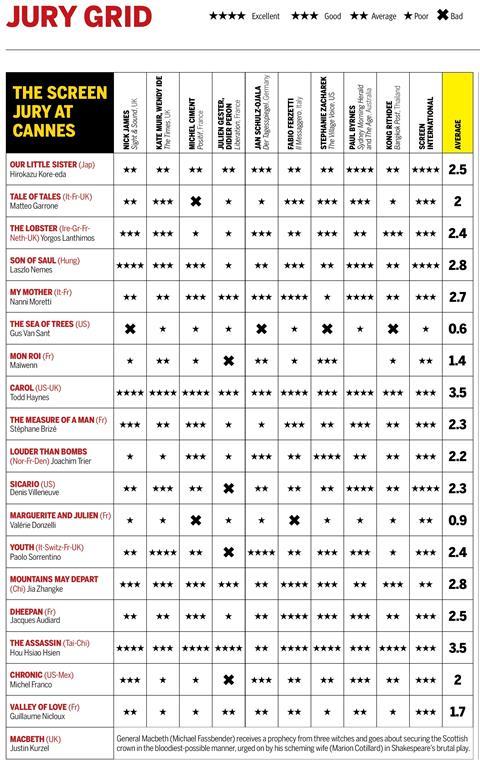 International critics have voted Hou Hsiao Hsien's wuxia wonder The Assassin into the joint lead alongside Todd Haynes' Carol, both tying at 3.5 (out of a possible 4).
Films such as Youth, by Paolo Sorrentino, and Mountains May Depart, from Jia Zhangke, scored strongly across the board as well, but not enough to assail either Carol or The Assassin.
Final titles including Valley of Love and Chronic, by Michel Franco, failed to sway our international jury, which include representatives from the UK (The Times, Sight & Sound), France (Positif, Liberation), Germany (Der Tagesspiegel), Italy (Il Messaggero), the US (The Village Voice), Thailand (Bangkok Post) and Australia (The Age and the Sydney Morning Herald).
It is a tense time in Cannes Competition as Justin Kurzel's Macbeth plays the festival out and the jury, led by the Coen Brothers, sit down for their deliberations on Sunday.
Click here for Screen's Cannes Competition blog.
Screen's jury chart will be updated daily