Screen's jury of international critics finished the festival tied in their appreciation of Carol and The Assassin, ahead of the award of the Palme d'Or.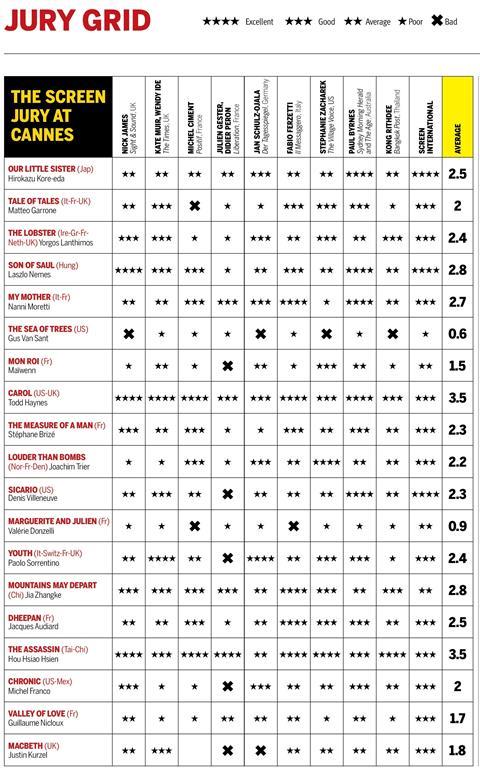 Todd Haynes' Carol, starring Cate Blanchett, and Hou Hsiao-hsien's period Chinese drama The Assassin both scored 3.5 (out of a possible 4).
Trailing them were the much fancied Hungary's Son of Saul (which won the Fipresci prize) and China's Mountains May Depart, with 2.8 each.
The festival finished with Justin Kurzel's Macbeth, starring Michael Fassbender and Marion Cotillard, but Screen's critics were unimpressed, giving it a low 1.8, including two X's - signifying 'bad'.
Two films scored below 1, which is unusual. One was Marguerite & Julien, directed by Marguerite Donzelli, which took 0.9 while Gus Van Sant's The Sea of Trees scored a 12-year low with 0.6.
Paulo Sorrentino's Youth clearly divided the critics, with some opting for four-palme scores, and others going as low as X, giving an average score of 2.4.