Nicolas Winding Refn's The Neon Demon also fails to impress Screen's roster of critics.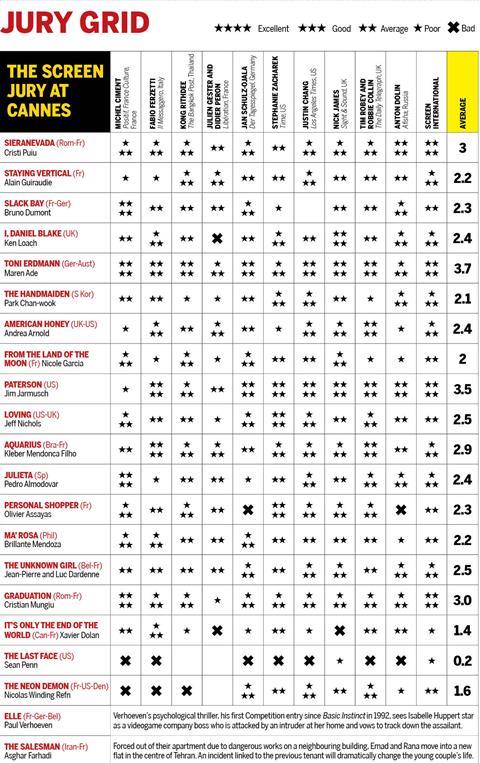 On the penultimate day of Screen's Cannes 2016 Jury Grid, scores came to a grinding halt with both of the day's new entries.
Sean Penn's The Last Face, starring Chalize Theron and Javier Bardem as aid workers in Africa, received a shocking eight X (no score) ratings on the way to an average of 0.2
With one rating yet to be submitted, the score marks it as a 13-year low for the Grid, placing it beneath last year's The Sea Of Trees (0.6) and 2003 titles The Brown Bunny (0.5) and Les Cotelettes (0.3).
The day's other new entrant, Nicolas Winding Refn's The Neon Demon, fared better overall but still attracted three X ratings, averaging 1.5 to place it third from bottom.
After remarkable highs kicked off this year's Jury Grid - which saw Maren Ade's Toni Erdmann break the record for highest-ever score - the scores have slumped to remarkable lows with The Last Face, The Neon Demon and Xavier Dolan's It's Only The End Of The World.
The final two films are screened tomorrow: Paul Verhoeven's Elle and Asghar Farhadi's The Salesman. Can either of them snatch the crown from Maren Ade?