Other prizes go to My Mother, Masaan and Paulina.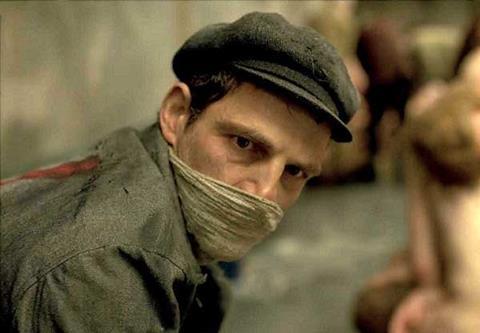 Hungarian Holocaust drama Son of Saul has been named the best film in the main Competition section of the 68th Cannes Film Festival by Fipresci, the International Federation of Film Critics.
Laszlo Nemes directorial debut - the only debut in this year's Competition line-up - is about a Hungarian prisoner assigned to work in one of the crematoria of Auschwitz who, finding a body he believes is his son, sets out to find a rabbi to bury him.
Sold by Films Distribution, it was snapped up during the festival by Curzon Artificial Eye for the UK, Sony Pictures Classics for the US and several other territories.
It ranked joint second on Screen's Cannes Jury Grid, with no prizes as yet for joint leaders Carol and The Assassin.
Nemes previously worked as assistant director to Bela Tarr on The Man From London (2007).
Masaan, Paulina win prizes
Fipresci gave its top prize in the Un Certain Regard section to Neeraj Ghaywa's Masaan.
It marked the first of two wins for Masaan in Cannes today, later picking up the Promising Future prize in the Un Certain Regard awards.
Ghaywan's debut feature is a France-India co-production about four frustrated lives that intersect in Benares, the holy city on the banks of the Ganges.
Pathé handles international sales and will also release in France on June 24. Ghaywan previously worked as an assistant director for Anurag Kashyap on 2012 Directors' Fortnight selection Gangs Of Wasseypur.
Masaan was produced by Screen Future Leader Manish Mundra through his Drishyam Films outfit. It marks further festival success for newcomer Mundra, whose Dhanak won two awards at the Berlinale in February and Umrika picked up a prize at Sundance in January.
After winning the Grand Prize in the Critics' Week section, Santiago Mitre's Paulina (Patota) was awarded by Fipresci too.
The Argentinean film stars Dolorès Fonzi as a promising young lawyer who ditches a hot shot career in Buenos Aires to teach in an impoverished town on the border with Brazil and Paraguay. Brutally attacked by a group of youths shortly after her arrival, she has to decide whether to continue with her mission.
Paulina marks Mitre's second film after The Student, which won Locarno's special jury prize in 2011.
The Fipresci awards were chosen by nine international film critics from Brazil, Denmark, Egypt, France, Hong Kong, India, Turkey and the UK.
Ecumenical prize
The Prize of the Ecumenical Jury, created by Catholic and Protestant filmmakers and film professionals, went to Nanni Moretti's Cannes Competition drama My Mother (Mia Madre).
Released in Italy a month before Cannes, Italian maverick Moretti's latest film, which stars Margherita Buy alongside the director, is a return to the family drama he explored in 2001 Palme d'Or winner The Son's Room.
This time it's a mother's slow decline that sparks the melodrama, leavened by comic touches courtesy of a film within the film featuring a US actor played by John Turturro. Moretti's last film in Competition was 2011 papal dramedy We Have A Pope (Habemus Papam).
Films Distribution handles sales and scored deals with Alchemy for the US and Curzon Artificial Eye for the UK during the festival.
The Ecumenical Jury also gave special mentions to Stephane Brize's The Measure of a Man, from the main competition, and Brillante Mendoza's Taklub, from Un Certain Regard.
Palm Dog
Additionally, the Palm Dog - an award for the best canine performance at the festival - went to Lucky, a Maltipoo from Miguel Gomes' Arabian Nights, which played in Directors' Fortnight.
The L'Oeil d'Or, a new award given to a festival documentary, went to Marcia Tambutti's Beyond My Grandfather Allende, from the granddaughter of the deposed Chilean president.
Special mention went to Stig Björkman's Ingrid Bergman, in Her Own Words, which played in Cannes Classics.