EXCLUSIVE: The fast-rising Colombian producer – in Cannes with Directors' Fortnight selection Embrace Of The Serpent set to premiere today – is pulling together her follow-up pipeline.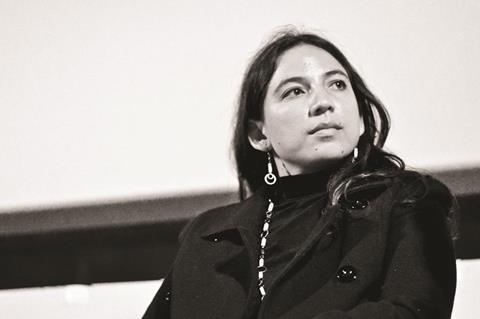 Gallego – a Screen International Future Leader this year – is producing Sister Of Mine (Demonios Tus Ojos) through her Bogota-based Ciudad Lunar alongside Spain's Carmelita Films and Chapinero Films of Colombia.
Pedro Aguilera directs and produces with Gallego the story of a filmmaker who becomes fascinated by his younger half-sister after he accidentally discovers her on a porn site. Ivana Baquero and Julio Perillan star.
Aguilera has completed early shots and plans to resume principal photography in September in Catalonia.
Gallego reunites with Embrace Of The Serpent director Ciro Guerra on Birds Of Passage (Pajaros de Verano), set to kick off in the first quarter of 2017 in La Guajira Desert in the northern reaches of Colombia.
Ciudad Lunar and Colombia's Blond Indian have just struck a co-production deal with Pimienta Films of Mexico and Gallego and fellow producer Katrin Pors say they have already assembled the bulk of financing.
The story takes place in the 1970s in an arid region where a rare and hugely influential rainstorm leaves a path of devastation and despair in its wake.
Embrace Of The Serpent (El Abrazo De La Serpiente) tells of a fateful excursion by two scientists into the Amazon. Gallego produced with Venezuela's NorteSur and MC Producciones and Buffalo.
Brionne Davis and Jan Brijvoet star and Germany's Films Boutique represents world sales on the Croisette. Disney holds Colombian rights.
Gallego and Guerra last attended Cannes with 2009 Un Certain Regard entry The Wind Journeys.