Morgan Freeman-narrated original won the Best Documentary Oscar in 2006.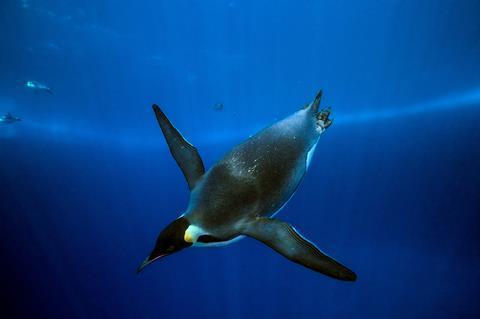 Paris-based Bonne Pioche has released first images of Luc Jacquet's March Of The Penguin 2 – The Call, the sequel to the Oscar-winning documentary that made $127.4m at the box office following its release in 2005.
Jacquet spent two months shooting mainly in 4K in Antarctica last winter using submarines and drones.
The narrator has yet to be confirmed. Morgan Freeman did the voiceover for the the original documentary.
This new story follows a young penguin about to embark on his first journey, driven by the mysterious instinctual call that pushes every penguin when winter comes to leave for an unknown destination.
Bonne Pioche – which produced March Of The Penguins, The Fox And The Child, Once Upon A Forest – is lead producing with Paprika Films in association with Wild Touch and Disney France.
Wild Bunch has launched sales in Cannes and handles all world rights apart from France and the US. US domestic rights are being handled by CAA with a French release for Disney.
The film will be released early 2017.