EXCLUSIVE: Distribution outfit has picked up Park Chan-Wook's latest, which is in Competition at Cannes.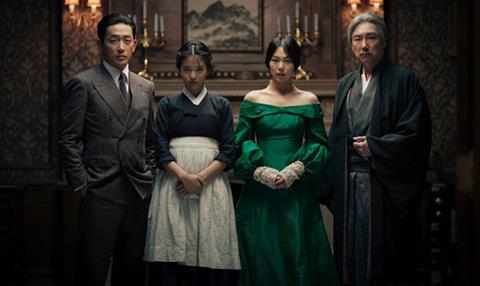 Benelux distribution outfit Cineart has taken rights to Cannes Competition entry The Handmaiden (Agassi), directed by South Korean auteur Park Chan-Wook.
The deal was confirmed by Cineart managing director Marc Smit on the eve of Cannes.
The acquisition sees Cineart back in business with a director whose work (including Old Boy) they have released in the past. The new film is adapted from Fingersmith, the novel by Welsh writer Sarah Waters.
Cineart already has multiple other titles in official selection.
These include The Salesman from Asghar Farhadi, The Neon Demon from Nicolas Winding Refn, The Unknown Girl from the Dardennes, Slack Bay by Bruno Dumont, Julieta by Pedro Almodovar (just for the Netherlands), I, Daniel Blake by Ken Loach and American Honey by Andrea Arnold.
Also already on Cineart's slate is Captain Fantastic by Matt Ross and My Life As A Zucchini.