Italian director Paolo Virzi set to make English-language debut with US-set vintage camper van road movie.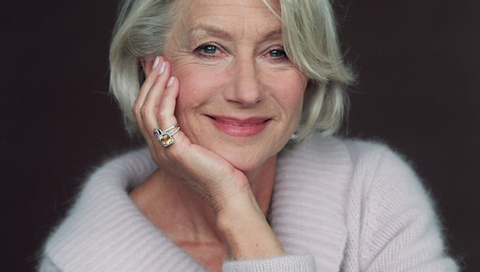 Helen Mirren and Donald Sutherland are set to co-star in Italian director Paolo Virzi's English language debut The Leisure Seeker as a couple who set off on a cross-country journey in a vintage camper van.
It will be Virzi's next film after Like Crazy – starring Valeria Bruni Tedeschi and Micaela Ramazzotti as two women who hit the road after escaping a secure psychiatric clinic – which premieres in Director's Fortnight at Cannes this year.
Fabrizio Donvito, Benedetto Habib, Marco Cohen are producing for Indiana Production, the Rome, Milan and Los Angeles-based production house which also produced Virzi's Golden Globe nominated The First Beautiful Thing and Human Capital.
Alessandro Mascheroni, Daniel Campos Pavoncelli, and Dov Mamann are executive producers. The film is being produced with Rai Cinema.
David Grumbach and Mathieu Robinet at Paris-based Bac Films are co-producing in a second collaboration with Indiana and Rai Cinema after Human Capital, which it sold internationally.
"Teaming up with David Grumbach and his team is perfect for this film," said Indiana's Habib "They have been real supporters of the project since the very beginning."
Virzi, Francesca Archibugi, Francesco Piccolo and Stephen Amidon co-wrote the screenplay, inspired by Michael Zadoorian's novel of the same name.
"I'm very excited about this new project, and so proud of this terrific cast. Helen Mirren is one of the most gifted actresses of all time, and Donald Sutherland, oh, that man is truly a hero of mine," said Virzi.
Award-winning cinematographer Luca Bigazzi whose credits include The Great Beauty and the upcoming series The Young Pope is also attached.
BAC Films will handle international sales and distribute the film in France. CAA will co-represent the North American rights.
The film is due to start shooting in the US this July.