IM Global and talent managers Carlos Bobadilla and Brandon Guzmán have launched a joint venture management and production company with a focus on Latino talent.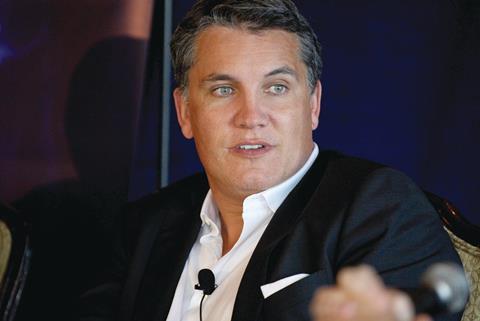 Principals Bobadilla and Guzmán will oversee Valor Entertainment Group's literary division and talent division, respectively.

The venture will have particular focus on IM Global's Latin business and will work in concert with Mundial, the sales venture set up with Canana Films, and IM's Global's music and television arms.
Senior vice-president of international business development and operations David Jourdan and general counsel Deborah Zipser will liaise between IM Global and Valor.
The joint venture will be headquartered at IM Global's Los Angeles office and will also work with the company's offices in New York, Mexico City, London, Mumbai and Beijing.

Bobadilla began his career at the Endeavor Talent Agency before pursuing talent management on his own.

He joined management and production company Haven Entertainment in 2012 to spearhead the international department prior to launching Animo Entertainment, where he continued to represent clients such as Alberto Arvelo and writer-producer Eduardo Cisneros.

Guzmán represents Xolo Maridueña, Erick Chavarria, Pili Montilla and Cristobal Tapia Montt, among others, and most recently led the talent department in the Los Angeles office of Latin World Entertainment.

Prior to that he owned management company BRGN Management, which he founded after his four-year tenure at WME, where he worked in the motion picture talent department before making his transition into non-scripted TV.
"As a producer, financier and distributor we are committed to creating multicultural content and exploiting it globally," said IM Global CEO and founder Stuart Ford (pictured).

"Our partnership with Carlos and Brandon in Valor Entertainment will enable us to build even deeper talent relationships in this field and hopefully expand our Latino, urban and multicultural footprint yet further."

Bobadilla added: "We are very excited to begin this new chapter in partnership with IM Global and share their vision of creating and integrating opportunities for our clients and projects."

"This exciting new venture was born out of the market's great need for more Latino and diverse content, not only in the US but at the international level as well, and we are looking to help fill that void," said Guzmán.