EXCLUSIVE: Gimme Danger includes interviews with members of the rock band, including Iggy Pop.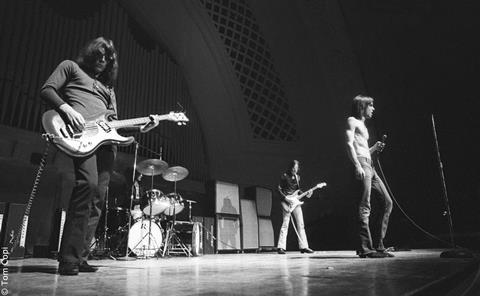 Le Pacte has struck for French rights to Jim Jarmusch's anticipated Cannes midnight screener Gimme Danger about iconic US band The Stooges.
Independent closed the deal with Le Pacte, which has previously released the director's films including Only Lovers Left Alive.
Jean Labadie of Le Pacte said: "With Gimme Danger, we are thrilled to continue our long time relation with Jim Jarmusch and are happy to be handling such a wonderful film. We thank Independent for making the deal."
Additional territories sold include Australia (Transmission), Japan (King Records), Germany (Studiocanal), Hong Kong (Edko), Poland (Gutek), Portugal (Leopardo) and Switzerland (Filmcoopi Zurich).
Gimme Danger chronicles the context of The Stooges emergence and relates the band's adventures and misadventures via interviews with band members (and family) including frontman Iggy Pop.
Carter Logan (Only Lovers Left Alive) produces with Fernando Sulichin (Snowden) and Robert S Wilson of New Element Media.
Independent is handling international sales on the documentary, while ICM Partners, which represent Jarmusch, handles the US.