Paris-based Zorba is developing a slate of Asia-set projects and will produce Jero Yun's debut fiction feature, Ma Mère.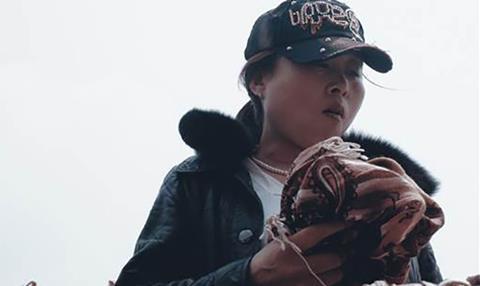 Paris-based and Shanghai production house Zorba has unveiled a slate of upcoming feature film co-productions, expanding its footprint into Asia and in particular China.
Among the upcoming projects is South Korean director Jero Yun's Ma Mère, directly inspired by his feature-length documentary Mrs B., A North Korean Woman which premieres in Cannes ACID selection today (May 19). The filmmaker is also in Cannes with short film The Hitchhiker, which played in Directors' Fortnight.
The documentary follows the real-life story of a North Korean woman who is human trafficked to China and in turn resorts to trafficking to raise money to get her sons out of the dictatorship which was once her home.
"Ma Mère continues Jero's exploration of the human impact of Korea's north-south divide. It revolves around a student living in Northern China who out of the blue is given the address of his mother in South Korea," said Zorba producer Nicolas Rouilleault.
The project will be presented at The Shanghai International Film Festival in June.
New Story – the new distribution label of former Le Pacte sales executive Elisabeth Perlie – will release Mrs B., A North Korean Woman in France either at the end of 2015, or start-2017.
The documentary is part of a larger multi-part project called The Smuggler, which also includes feature film Secret of My Father and interactive documentary The Long Way South by Tawan Arun.
Other projects
Zorba, run by founders Olivier Mardi and Guillaume De La Boulaye in Paris and Charles Hassler in Shanghai, is working on several other co-productions with Asia.
They include Chinese director Song Chuan's Ciao Ciao, which was presented at Cannes co-production platform L'Atelier in 2014 and is in post-production.
It is the tale of a young and free-spirited Chinese woman living an independent life in the city of Canton who gets sucked back into village life when she returns home at the behest of her hard-up parents.
Zorba secured the backing of France's Cinema du Monde fund and also provided post-production services. The Chinese partners on the film include Yunnan Calvary Video, which provided equipment, and Hunan-based Sunshine Production which financed.
"It has undertones of Madame Bovary," said Rouilleault. "We're hoping for an autumn festival launch."
It is the director's second feature after his Yunnan-set Huan Huan capturing the impact of China's one-child policy on everyday lives.
The company is also working with producer Zijian Wang at Beijing-based Black Fin on Zhai Yixiang's Mosaic Portrait, revolving around the scandal of a teenage pregnancy in a provincial Chinese town.
Zorba and Black Fin may also collaborate on French Waves, a transmedia project by Julian Starke about France's electronic music scene from the 1990s up until today, spearheaded by Zorba.
The multi-faceted project includes tours in Latin America and Asia by French electronic artists alongside local talents. The Asia leg of the tour will set down in Shanghai and Beijing and bring on board local star DJ Zhang Youdai. Black Fin will support distribution in China.