EXCLUSIVE: Asaph Polonsky's black comedy has gone to Brazil and Italy.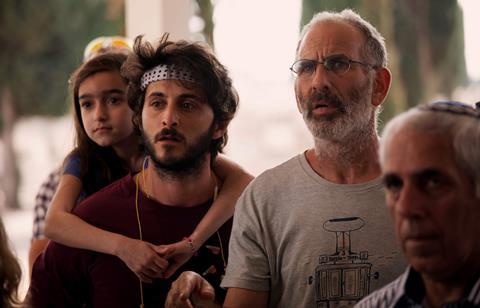 New Europe Film Sales has scored a brace of sales on Cannes 2016 Critics' Week selection One Week And A Day.
Brazil (Imovision) and Italy (Parthenos) have picked up the feature debut of US-born, Israeli filmmaker Asaph Polonsky.
As previously announced, all Australian rights went to JIFF Distribution and French rights were sold to Sophie Dulac Distribution. New Europe also has further offers on the film from US and European buyers.
Polonsky is an AFI graduate, whose graduation film Samnang was nominated for an Academy Award in 2013.
One Week And A Day tells a story of a grieving father, who finishes a week of mourning for his late son and is urged by his wife to return to their routine. He instead gets high with a young neighbour and sets out to discover there are still things in life worth living for.
The cast of the film includes well-known Israeli actors Shai Avivi and Evgenia Dodina as the married couple and Tomer Kapon as the eccentric neighbour.