Spanish auteur said he was "grateful, honoured and a bit overwhelmed."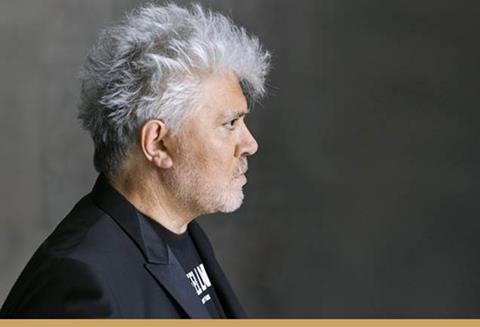 Pedro Almodóvar will preside over the jury at the 70th Cannes Film Festival in May, 25 years after he served as a juror under Gérard Depardieu.
"I am very happy to be able to celebrate Cannes Film Festival 70th anniversary from such a privileged position," Almodóvar said in response to the invitation by president of the festival Pierre Lescure and delegate-general Thierry Frémaux.
"I am grateful, honoured and a bit overwhelmed. I am aware of the responsibility that entails being the president of the jury and I hope to be up to the job. I can only tell that I'll devote myself, body and soul, to this task, that it is both a privilege and a pleasure."
"For its 70th edition, the Festival de Cannes is delighted to welcome a unique and hugely popular artist. His works have already carved out an eternal niche in the history of film," Lescure and Frémaux said.

"A long and loyal friendship binds Pedro Almodóvar to the festival, where he was a member of the jury under the presidency of Gérard Depardieu."
Five Almodóvar films have played in competition on the Croisette: All About my Mother, which earned him best director; Volver (best Screenplay, best collective female performance); Broken Embraces; The Skin I Live In; and Julieta.
Bad Education opened the festival in 2004 and Almodóvar himself featured on the poster of the 60th festival.
The Cannes Film Festival is scheduled to run from May 17-28. The festival will unveil Official Selection and members of the jury in mid-April.