EXCLUSIVE: Toronto-based Raven Banner Entertainment has secured worldwide rights to the mutant shark-infested, Nazi zombie creature feature and will start sales in Cannes.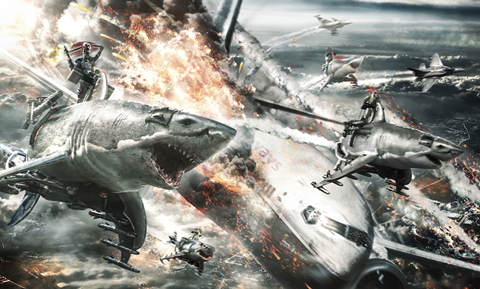 Marc Fehse directed Sky Sharks and the cast includes Robert LaSardo, Cary-Hiroyuki Tagawa, Nick Principe, Lar Park-Lincoln and Lynn Lowry.
Production is set for January 2016 on the story of a team of Antarctic geologists who uncover an experimental Nazi weapon and enlist an elite team to eradicate the monstrous threat.
James Fler and Michael Paszt negotiated rights for Raven Banner with producer Yazid Benfeghoul.
"Our relationship with B-films goes a long way back," said Fehse. "It was about time we made one of our own that uniquely blends CG with quality practical effects.
"Although you might not see this one coming, we actually intend to take our story and the audience seriously while having a blast at the same time."