EXCLUSIVE: Nordic young adult series, which has sold into more than 50 territories, will receive an English-language film adaptation.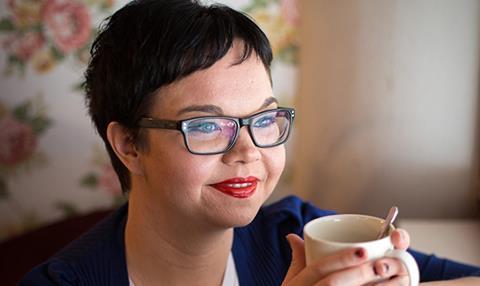 The producers behind a smash Nordic noir book trilogy have lined up a production company and signed a US publishing deal with giant Random House's Crown Books imprint.
Zero Gravity Management in association with Elina Ahlback Agency will produce an English-language adaptation of Finnish author Salla Simukka's [pictured] Snow White Trilogy, which has sold in more than 52 territories including the US.
Producer Gudrun Giddings (Thale, Banshee Chapter) brokered the film production deal on behalf of Elina Ahlback Agency with Eric Williams on behalf of Zero Gravity.
Williams joins Giddings on the franchise as producer, alongside Simukka, whose books follow the adventures of 17-year-old Lumikki Andersson as she encounters money-launderers, religious cults and a stalker.
Elina Ahlback of Elina Ahlback Agency negotiated the publishing deal with Phoebe Yeh, vice-president, publisher, Crown Books/Random House.
"Salla Simukka is the next star author from Scandinavia and has already been compared to the likes of Jo Nesbo and Stieg Larsson," said producer Giddings.
"The lead character in the book trilogy is a strong, intelligent and brave young woman, a positive role model that will inspire a new generation of readers and movie audience."
Simukka commented: "I am beyond thrilled that The Snow White Trilogy gets a new, wonderful publisher. Random House has made me feel very welcomed, like joining a family. And what could be better than having a new publisher and a feature film to get a broad audience to discover the trilogy and its main character, Lumikki Andersson, who is like a dear friend to me.
"It is exciting and wonderful to be part of this project and see my texts come alive in the big screen and in readers' minds. It is extremely wonderful that The Snow White Trilogy will be made as a film with a top producer.
Phoebe Yeh added: "Salla Simukka's As Red As Blood trilogy is absolutely riveting, and I was immediately drawn to Simukka's distinctive voice, edgy perspective and atmospheric writin. We are thrilled to be the new publishing home for Salla here in the US and to extend the reach of her series even wider."