Son of Saul and Carol also strong contenders.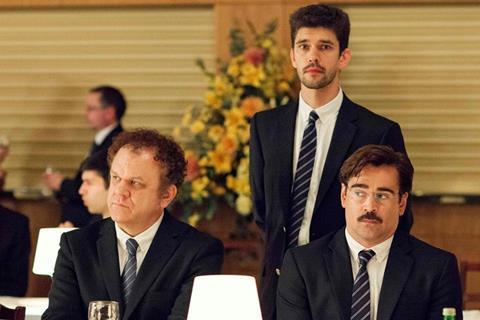 Yorgos Lanthimos' The Lobster is the hot favourite to snap up the Palme d'Or at the Cannes Film Festival on Sunday (May 24), according to Paddy Power.
The surreal drama, starring Colin Farrell and Rachel Weisz, is facing competition from Holocaust drama Son of Saul and Todd Haynes' Carol, starring Cate Blanchett in the tale of a lesbian affair in the 1950s.
Having faced some harsh criticism during the festival, Gus Van Sant's The Sea of Trees starring Matthew McConaughey is a long 20/1 to clinch the top prize, with Maiwenn's Mon roi bringing up the rear at 40/1.
Plame d'Or Winner 2015
The Lobster 5/2
Saul Fia 5/1
Carol 5/1
La giovinezza 11/2
Chronic 6/1
Shan He Gu Ren 6/1
Nie Yin Niang 6/1
Il racconto dei racconti 7/1
Louder Than Bombs 9/1
Valley of Love 10/1
Umimachi Diary 10/1
Dheepan 12/1
Sicario 12/1
Mia Madre 14/1
Macbeth 14/1
The Sea of Trees 20/1
La loi du marche 20/1
Marguerite et Julien 33/1
Mon roi 40/1