EXCLUSIVE: Film set to shoot in Chernobyl exclusion zone at the end of the year.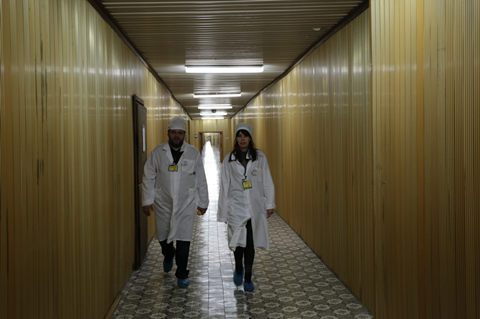 Paris-based Alpha Violet has secured pre-sales on Myroslav Slaboshpytskiy's film noir Luxembourg set in the Chernobyl exclusion zone to Greece (Danaos) and ex-Yugoslavia and is in discussion with Japan and France.
The production is due to start shooting entirely in Chernobyl at the end of the year.
Alpha Violet released a picture of the director and his creative producer Slaboshpytskaia visiting the exclusion zone for a recce [pictured].
It is Slaboshpytskiy's second film after The Tribe, which picked up three sidebar prizes in Critics' Week last year, and sold to 40 countries.
Alpha Violet continues sales on the title, including to Taiwan (Cineplex).