London-based sales company takes on Kanu Behl's Un Certain Regard selection.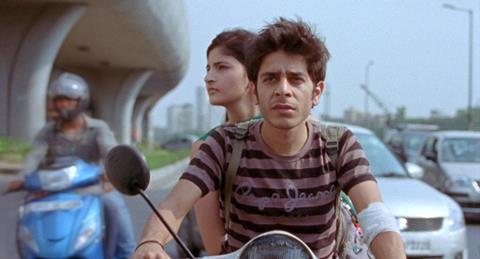 WestEnd Films has boarded Kanu Behl's Titli ahead of its launch during Cannes' Un Certain Regard section.
Tiltl is co-produced by Yash Raj Films and cult Indian producer/director Dibakar Banerjee's production house DBP.
The cast features Ranveer Shorey, Amit Sial, Lalit Behl, Shivani Raghuvanshi and newcomer Shashank Arora.
The story is about a young man trying to escape the violent family business in Delhi's underbelly.
Fabien Westerhoff, head of sales at WestEnd Films, said: "Titli is the kind of punch-in-the-gut movie that stays with you long after the credits have rolled.
"The tension builds up from the first scenes and will keep audiences on the edge of their seats worldwide. Following the success of The Lunchbox, there is an exciting new frontier of Indian filmmakers, and Kanu is an incredible new voice, ready to burst out onto the international scene".
Behl said: "Titli is a film about family, roots, and the ghosts of circularity within our most intimate relationships. It's an extremely personal film, brought to life through Dibakar and YRF. The journey to the core of the film has been a difficult and exciting one and i'm looking forward to it going out into the world."
Avtar Panesar, vp of international operations at Yash Raj Films, added: "Titli is a departure from the big Bollywood extravaganza's our studio is renowned for.
"Titli is a classic case of opposites attract – YRF represents classic Bollywood and DBP represents new age Indian cinema and Titli is a product of this unification – a film that is very Indian at its core and yet speaks a global cinematic language. We're delighted to be teaming up with DBP, Guneet Monga and WestEnd Films on Titli to take this little gem to the world."