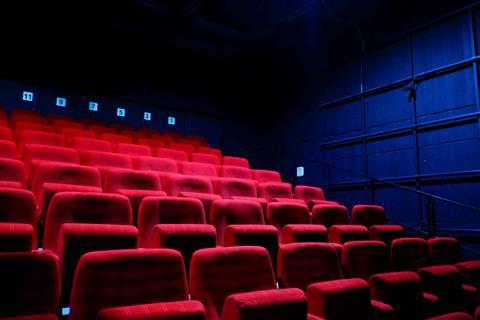 Cinemark, the third largest cinema chain in the US, said on Monday (October 5) it has no current plans to close its sites amid the ongoing pandemic.
A representative for the chain released the information to media in the wake of a tumultuous few days that has seen Cineworld announce it will temporarily suspend operations at all its UK sites and US-based Regal venues as of Thursday after MGM/Eon decided to postpone the release of No Time To Die until April 2021.
At time of writing it remained unclear what course of action AMC, the largest chain in the US, was taking. The exhibitor has reopened sites and had not replied to requests from Screen to comment on its immediate course of action.
"Cinemark's reopening plan was designed with multiple contingencies in place to ensure we are able to be nimble and react as needed to this ever-changing environment," said a Cinemark representative.
"We do not currently have plans to close our U.S. theatres and are continuing to align with demand, including reducing operating hours and days while we await new studio content to encourage theatrical moviegoing.
Approximately 80% of the Cinemark circuit is open, or 264 out of 332 sites.
Sources at the exhibitor said 97% of patrons who had returned expressed satisfaction with health and safety protocols at its venues.
Screen understands Cinemark will continue to open theatres in line with governmental guidelines. A further 12 sites are scheduled to open this upcoming weekend in the states of Michigan, California, Massachusetts, and North Carolina.