Screen's editor Matt Mueller casts his eye over some of this year's awards season contenders.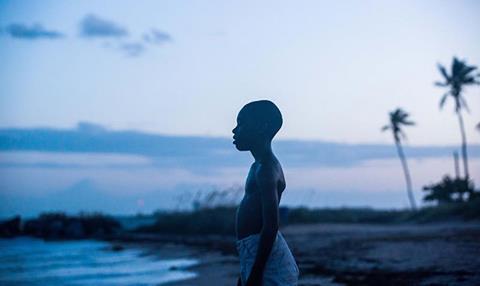 With the critics' groups starting to weigh in, La La Land, Moonlight and Manchester By The Sea are leaders of the pack so far this awards season.
If there's a unifying element to this trio of front-runners, it's the passion that each of their makers feel for the story they are telling. Their emotional connection to their characters, their narratives and the on-screen worlds they have shaped is deep, tangible and truthful; it's why their films — each powerful and heartrending in their own ways — continue building resonance with audiences and critics.
Fervour is a highly desirable quality in any director, and singular storytellers like Damien Chazelle, Barry Jenkins and Kenneth Lonergan who are able to establish this deep connection through stories that deliver meaningful insights into the human condition deserve every plaudit that comes their way. What makes their achievement all the more thrilling is that each of them is only on their second or third feature, which hopefully means we will be reaping the rewards of their talent for many years to come.
For Lonergan, Manchester By The Sea is only his third film in 16 years, a sporadic work rate partly resulting from his hellish ordeal on second film Margaret, on which he had to fight for creative control with the film's financier. Some of the pain, emotional exhaustion and gallows humour of that arduous experience has clearly ended up on screen, funnelled through Casey Affleck's lead character, a man whose own painful past weighs on him like a ton of bricks.
Moonlight is only Jenkins' second film, and he has discussed in detail the powerful chord that playwright Tarell Alvin McCraney's source play struck with him. As he told Screen a few weeks ago, having grown up unknowingly a few blocks from McCraney in inner-city Miami, the parallels between his story and that of the film's protagonist were strong. He even added elements of his own mother to the narrative's crack-addicted maternal figure. "There is nothing that happened to Naomie Harris' character in the film that didn't happen to Tarell and myself with our mothers," he says.
In this issue, we look in depth at the journey behind Chazelle's La La Land. Chazelle first conceived his gorgeous musical before his breakout film, Whiplash.
It's his love letter to many things, from Jacques Demy to Los Angeles, and driven by his desire to wrap a Golden Age-musical casing around a modern story and characters just to prove it could be done. "It took a certain moment for me to realise that musicals are actually borderline experimental, that their defiance of real-life rules is what is so wonderful about them," Chazelle told me when we met in London in October. "For a genre that's been so populist, it's predicated on a wilful 'fuck you' to the normal grammar of film." Chazelle's determination to get La La Land made triumphed in the face of almost impossible odds. His passion won out in the end.
While I'm heaping praise on this trio, I don't want to leave out mentioning the many other film-makers whose phenomenal work is being widely discussed and feted this awards season, from Martin Scorsese to Denzel Washington to Garth Davis. The latter makes an incredible feature debut with the moving and emotional true-life tale Lion. As was the case with Chazelle, Lion was a story Davis fought to tell.
I think all of these film-makers would agree with Chazelle's declaration to Screen that being forced to wait for the right thing at the right time usually works out for the best: "I ended up being glad it took so long to get La La Land made. It's better to wait and make something the right way than rush and make it the wrong way."