Screen editor Matt Mueller looks back on the first edition of Jerusalem's Think Fest.
Cinema and film festivals always feel like they're in a very good place when Venice and Toronto roll around.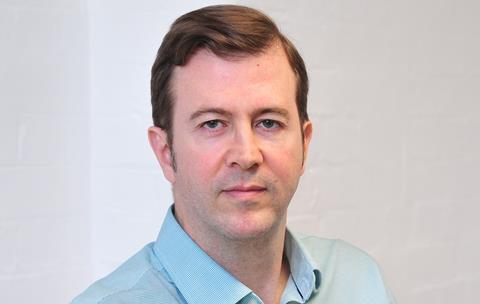 Apart from their joint (and joined-at-the-hip) significance on the festival calendar, overlapping each other and sharing a raft of titles (even if it hasn't always been with a smile on their faces), their packed programmes serve up a bounty of awards-season contenders and a fresh wave of independent arthouse titles, as well as — in Toronto's case, with its Masters line-up — another opportunity to revel in the best auteur titles from the year's previous major festivals.
With so many anticipated films to choose from (Toronto, even with a 20% drop in the programme, still has more than 250 titles), who would argue that the global industry isn't robust and dynamic?
And yet, it's equally hard not to argue that, while festivals' importance as sanctuaries for diverse and challenging filmmaking voices and often esoteric subject matter is only growing, the landscape outside of these sanctuaries is becoming ever more difficult, not just in reaching the widest audience, but any audience beyond the festival circuit.
That's not to blame the streaming giants and their bearing on the global film ecosystem, but simply a reality check that the proliferation of options for consumers is making it harder than ever for many of these films or filmmakers to have an impact.
It's a key reason why the inaugural edition of Think Fest, held at Jerusalem Film Festival (JFF) in July and attended by a gathering of high-profile festival directors, programmers and other industry, felt like such a smart, vital and timely idea.
Kudos to JFF director Noa Regev and artistic director Elad Samorzik for conceiving and spearheading the two-day summit, with input from Tribeca's Frederic Boyer and Karlovy Vary's Karel Och. A platform for festivals to debate nothing less than their own future feels crucial right now; it's surprising no-one ever tried it before.
The festival directors I spoke to in Jerusalem were all in agreement. Sure, they're a tight-knit bunch who encounter one another regularly at each other's events, but they all found Think Fest useful and inspiring for the rare opportunity to share experiences, anxieties and visions in a structured way.
A director from one of the smaller European festivals — it's the smaller events that undoubtedly face the greatest challenges going forward — noted how festivals have grown into complex organisations, often entirely responsible in their cities or regions for building audiences and promoting and protecting the arthouse experience. Other industry professionals have think tanks, workshops, unions and associations, she noted; it's about time festival directors and programmers did too.
Showing solidarity
A director at one of the larger festivals told me that, in light of the political winds blowing around the world right now, festivals should become more vocal bastions for artistic freedom no matter where they take place. While the major North American and European festivals can withstand such pressures, having a strong, formalised organisation of international festivals might help events like Busan, Istanbul and Jerusalem, where pressure from pro-censorship local politicians have resulted in films being pulled from line-ups in recent years.
Netflix was, of course, a huge topic at Think Fest, although most accepted that complaining about disruption was a road to nowhere. Festival directors simply need to accept the times they are living in, and learn how to work with the streaming platforms while adapting their particular events with innovations — including, potentially, growing their own local distribution initiatives. And events like Think Fest could take on more importance going forward. As Samorzik noted: "In unstable times, festivals should support each other more to ensure the brightest future for arthouse cinema."