The New York-based distributor has made its first foreign-language acquisition.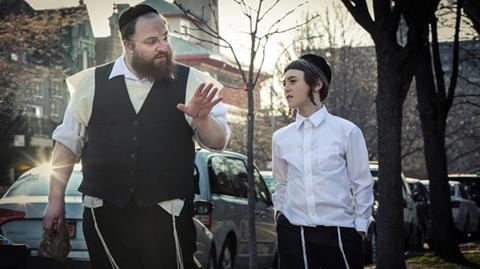 A24 has picked up US and Chinese rights to Joshua Z Weinstein's Berlin-bound Menashe, which will receive its international premiere at the Berlinale after debuting in Park City last week in the NEXT section.
The distributor plans a traditional theatrical roll-out later this year on the Shtick Film drama, a rare beast that shot almost entirely in Yiddish in secret within the New York Hasidic community in Brooklyn.
The film is loosely based on the real life of actor Menashe Lustig and centres on a loving single father who tries to maintain custody of his son in a culture that requires a mother present in every home.
"Our entire company has fallen in love with this magical and beautiful film," A24 said. "Filmmaker Joshua Z Weinstein has done an incredible job of presenting the movie's unique setting with great authenticity and fresh insights, but at the same time, this is a film whose warmth, tenderness, and heart-stirring depiction of family and love will resonate with audiences everywhere.
"Menashe is an absolute gem, and we are extremely proud to be putting it out in the world."
Weinstein added: "Our cast took an extraordinary risk stepping outside the confines of their community to take part in this film, and our team couldn't be more excited to collaborate with the daring A24 to release this unique movie."
Weinstein wrote the script with Alex Lipschultz and Musa Syeed. Lipschultz, Traci Carlson, Danny Finkelman, Weinstein and Yoni Brook produced Menashe, with Danelle Eliav, Adam Margules, Chris Columbus and Eleanor Columbus on board as executive producers.
A24 brokered the deal with Charlotte Mickie of the film's international sales agent Mongrel International.